HUMAN RESOURCES AND LEADERSHIP
In the 21st century, the leadership role is garnering more attention than ever. The changing needs of our coworkers and the next generation of workers arriving on the job market require a deep reflection on our evolving expectations with respect to managers and leaders. Because you supervise a work team, you spend part of your time acting like a manager and the rest, like a leader. But what is management? And how do we behave as leaders? What are the qualities of a good leader? This course is an opportunity for you to reflect on your leadership and managerial qualities. You'll get the chance to hone your knowledge and leadership skills as well as learn strategies for communication, conflict management and teamwork. In addition to taking part in virtual sessions, you'll be given learning tasks that will enable you to reflect on and grow your management and leadership skills.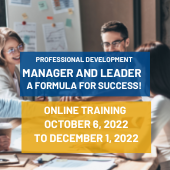 Objectives: 
Completing this course will help you:
    • Learn more about yourself and your emotional intelligence;
    • Distinguish a managerial role from a leadership role;
    • Become familiar with leadership in all its aspects;
    • Factor in other essential leadership skills, like communication, teamwork and conflict management.
Delivery: This online training includes self-paced interactive training activities, as well as five virtual sessions with the trainer. During the virtual sessions you will take part in a presentation of each topic, you will also have the opportunity to discuss and ask questions. Through the interactive learning platform, you will be guided to take part in the training by various means; videos, articles, quizzes as well as a variety of integration activities and case studies.
Target audience: Managers, supervisors, middle managers, team leaders, entrepreneurs, or anyone aspiring to a management position.
Schedule of virtual sessions with the trainer : PROGRAM HAS BEEN CANCELLED
Thursday, October 6, 2022 from 2:00 to 3:30 p.m.
Thursday, October 20, 2022 from 2:00 to 3:30 p.m.
Thursday, October 27, 2022 from 2:00 to 3:30 p.m.
Thursday, November 17, 2022 from 2:00 to 3:30 p.m.
Thursday, December 1, 2022 from 2:00 to 3:30 p.m.
Approximate duration: 20 hours
Fees:  $ 525 + HST
Continuing Education Units (CEU): 2
Trainer: Donald Arsenault, Human Ressources Professional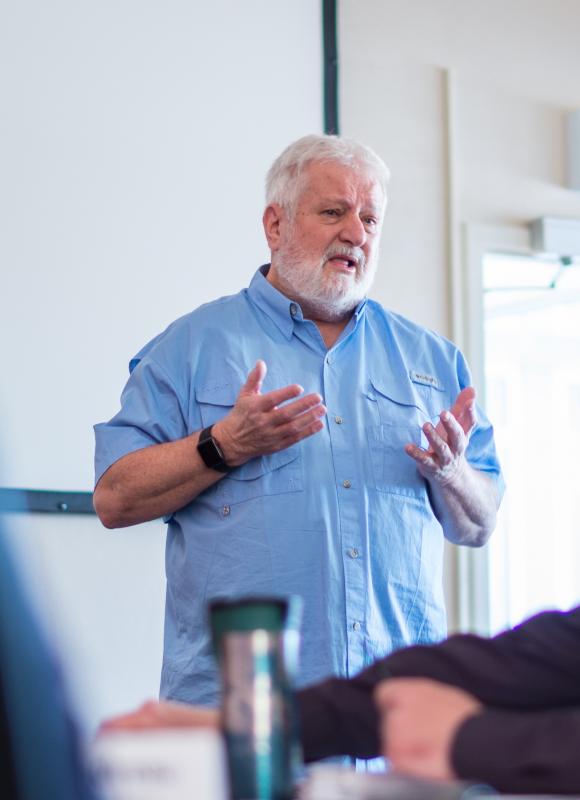 Donald Arsenault is a retired professor and former director of the School of Kinesiology and Recreation at Université de Moncton. He was also a visiting professor at the Université de Limoges in France from 1990 to 2002. He taught for over 37 years and oversaw faculty training for three years. He earned his coaching certification from the Center for Management and Organizational Effectiveness. In 2001, he obtained a certification to offer Insights Discovery, an experiential program for personal discovery and interpersonal relationships. In 2007, he was certified by Franklin Covey Canada to facilitate The 7 Habits of Highly Effective People training program. Since 2001, he has been managing Consultation JARDA and facilitates one, or two-day workshops on communication, leadership, performance management, coaching, self-management, change management, working as a team, motivation, Insights Discovery and creative management. 
Registrations have been closed, please register to our waiting list.
Register now to our waiting list!

Training developed in partnership with the Canadian Parks Collective for Innovation and Leadership.
This training can also be offered as a customized training within your organization.