International Summer Course on the Rights of the Child
Simultaneous translation offered for most of the sessions: 
From French to English and from English to French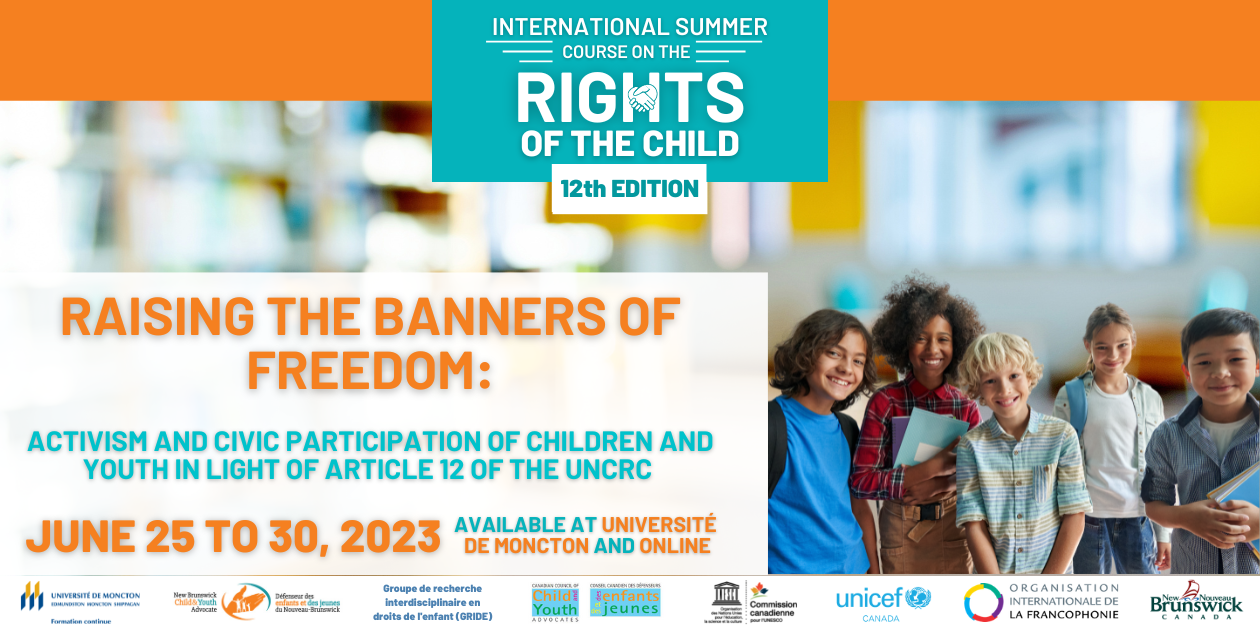 The International Summer Course on the Rights of the Child is intended for all professionals from health, social sciences, education, psychology, child development and legal community.
Call for proposal
Anyone who wants to submit a proposal for an oral presentation in one of the two official languages of New Brunswick and Canada - English or French - is invited to do so.
Your presentation proposal must respect the following criteria to be reviewed:
The summary can be no longer than half a page in length. Please specify which of the themes you will address (Theme 1,2,3,4 or another theme), the presentation format, and the title.
Your proposal must include a small biography (250 words maximum) and a picture of you, sent as two separate Word or PDF documents. To maintain anonymity, your proposal (Word or PDF) must not contain anything that could identify you personally.
Please specify if you want to be published in the Revue de l'Université de Moncton. The rules for publication will be sent to authors who are confirmed as participants.
*NOTE THE EXTENDED DEADLINE TO JANUARY 15th*
Please submit your proposal before January 15, 2023. The Organizing Committee will assess proposals and evaluate their ability to enrich the dialogue.
If you have any questions concerning this program, please communicate with
the Continuing Education of the Université de Moncton: