Keynote speakers
Dr. Tara Collins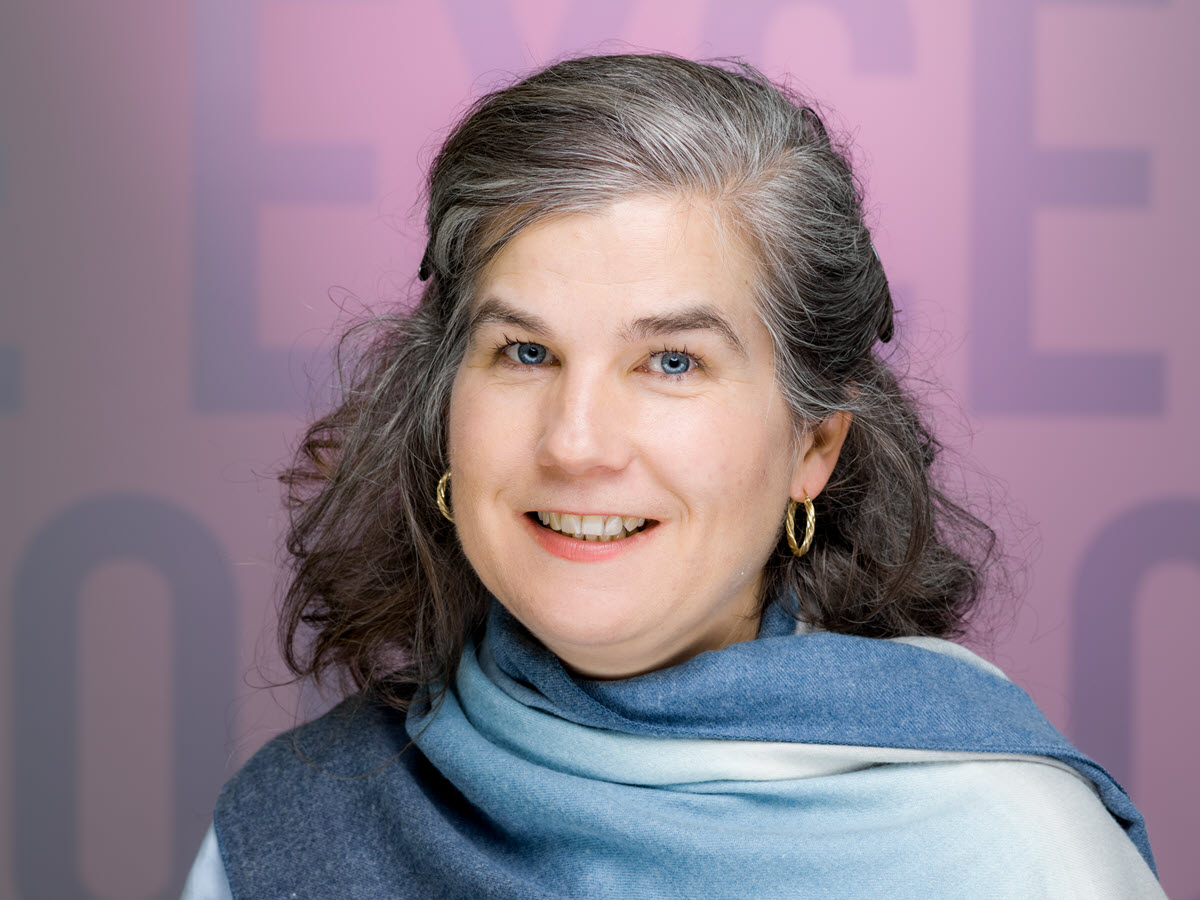 Dr. Tara Collins is the project director of the International and Canadian Child Rights Partnership. She is an associate professor in the School of Child and Youth Care, at Toronto Metropolitan University (formerly Ryerson University), an honorary associate professor at the Children's Institute, University of Cape Town, and faculty with Toronto Metropolitan University's graduate programs on early childhood studies, immigration and settlement studies, and policy studies. Her professional experience includes work for: universities in Canada, South Africa, and Ireland; the canadian federal government (Department of Foreign Affairs and CIDA) and Parliament; and a non-governmental organization (NGO). Children's rights have inspired her work with NGOs, the governments, and universities since 1996. 
Éric Delemar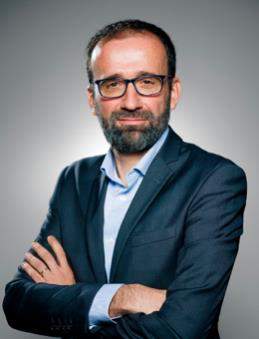 Eric Delemar has been the Children's Ombudsman and deputy to the Rights Defender, Claire Hédon, since November 2020. He began his career as a facilitator in the field of disability and has over 23 years of experience in child protection. As a specialized educator, head of department, and director, he has worked with children in great difficulty, within unconditional reception systems. He has also created and implemented innovative programs. He was a member of the GEPSO child protection commission from 2012 to 2020. He has intervened for many years in schools and training centers (ASKORIA, EHESP). Eric Delemar is a member of the orientation committee of the Interministerial Mission of Vigilance and Fight against Sectarian Aberrations (MIVILUDES).
Kelly Lamrock, c.r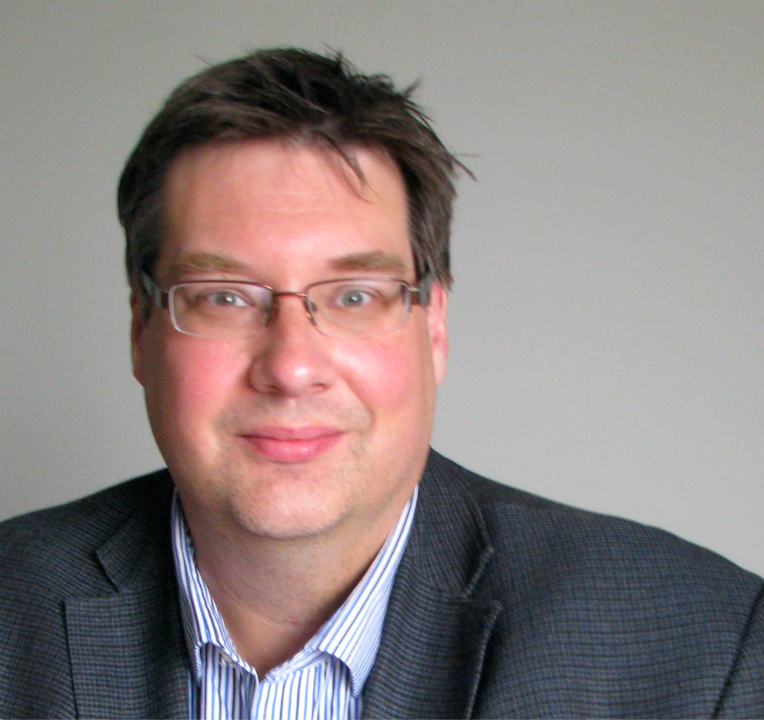 Kelly Lamrock, Q.C. is the New Brunswick Child, Youth and Seniors' Advocate since February 2022. An outstanding communicator, Mr. Lamrock is very passionate about justice, learning, music, and theatre. Before he was appointed Advocate, he practised law at Lamrock's Law, a firm focused on administrative, family, and criminal law and offering consulting services to numerous NGOs, political parties, and educational institutions across Canada. In 2021, he was appointed Vice-Chair of the Labour and Employment Board of New Brunswick. Mr. Lamrock has also served as Executive Director of the assembly of First Nations Chiefs in New Brunswick. He worked in Tunisia as Parliamentary Affairs Director for the National Democratic Institute, an NGO charged with offering strategic assistance to Tunisian parliamentarians and political parties in their transition to democracy. In provincial politics, Mr. Lamrock held a number of senior roles, including Minister of Education, Minister of Social Development, Minister of Justice, and Attorney General. His policy work included the government's poverty reduction strategy and the launch of When Kids Come First, an education plan that led to the highest student test scores in literacy and math in New Brunswick's history. He was also the Chair of the Council of Ministers of Education, Canada (CMEC) and led that organization through the adoption of the Learn Canada 2020 strategic plan and the first national ministerial summit on First Nations Education. Internationally, Mr. Lamrock served as president of CONFEMEN, the education ministers' roundtable of the Francophonie. He chaired a UNESCO summit on inclusive education in Geneva, Switzerland, and served as Honourary Principal of New Brunswick—supported schools in Beijing and Shenzhen, China.
Dr. Niall Muldoon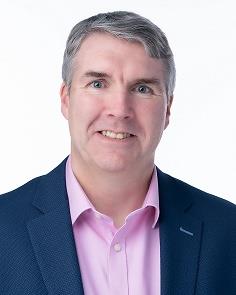 Dr. Niall Muldoon is Ireland's Ombudsman for Children. Niall, who is a counselling and clinical psychologist, was appointed for a second 6-year term, by President Michael D. Higgins in February 2021. As Ombudsman for Children Niall has focused on generating an Ireland where children and young people are actively heard, particularly those who are most vulnerable. During his tenure, the Office has sought to give voice to those children who are often not listened to. In that time the Office has consulted with young people availing of Ireland's Child and Adolescent Mental Health Services (CAMHS), Direct Provision, those in children's hospitals, homeless young people living in Family Hubs and it has facilitated young people to produce a report for the UN Committee on the Rights of the Child (2022). The OCO has also published a range of special reports on topics such as assessment of needs, scoliosis treatment and school places for children with special educational needs, as well as investigations highlighting cases where children's rights were not respected in the provision of disability supports, in the care system and housing. The OCO has also created "Beyond Limits: Empowering young people with disabilities" an event bringing together approximately 2,000 people in Croke Park (2019), Sligo and Limerick (2022) for conferences, demonstrations, information, and activities – all focused on, for the benefit of, and hosted by, children with disabilities. Working with others, Niall has contributed to the introduction of the ''Barnahus, OneHouse Galway'' model to ease the trauma for children who have been sexually abused, to bring an end to young people being held in adult prisons, and to push for the establishment of a standalone Child Poverty Unit within Government. He has also contributed internationally as a member of the European Network of Ombudspersons for Children (ENOC) where he has held the roles of Secretary and Treasurer in the Bureau for many years.
Philippe-André Tessier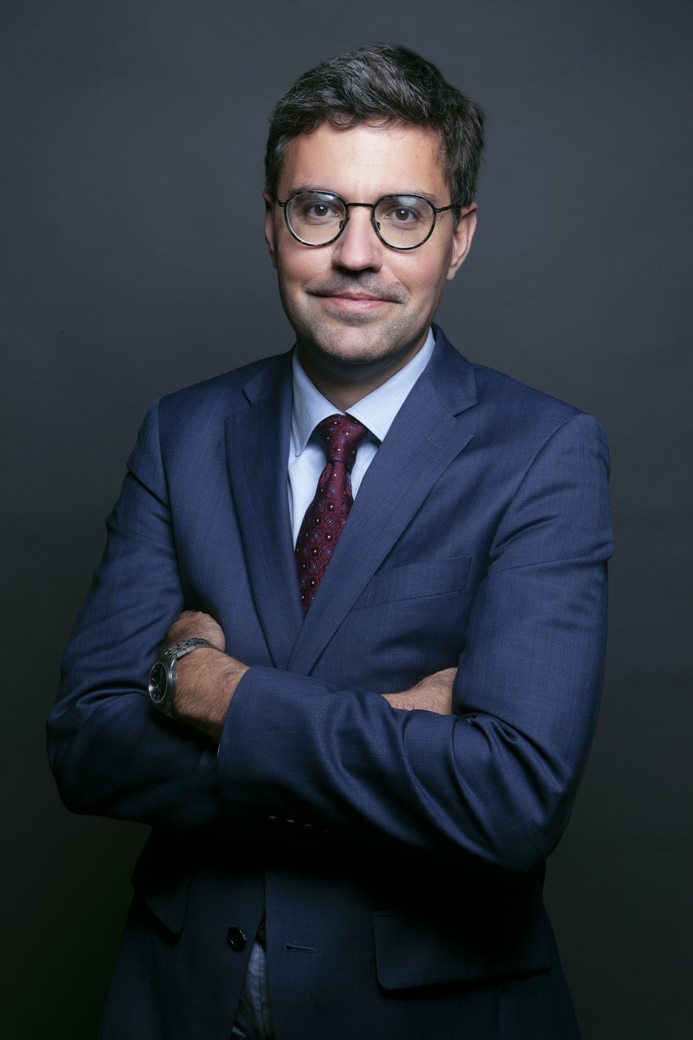 Mr. Philippe-André Tessier was appointed President by the National Assembly on February 28, 2019. Mr. Tessier had been Vice-president in charge of the Charter mandate since December 2017 and had served as Acting Chairman since March 15, 2018. Prior to his appointment to the Commission, he was a partner and head of the labor law group at Robinson Sheppard Shapiro and his practice focused on labor and employment law and administrative law. A graduate of the Université de Montréal in law, industrial relations and communications, Mr. Tessier is a member of the Quebec Bar and the Ordre des conseillers en ressources humaines agréés (CRIA). He also holds the Administrateur de société (ASC) designation. Mr. Tessier has been very active in his professional order, having been president of the Young Bar Association of Montreal (YBAM), secretary and treasurer of the Council of the Bar of Montreal as well as a member of the executive committee and the General Council of the Quebec Bar. He was also a member and secretary of the board of directors of Éducaloi and was, until his appointment to the Commission, a member, and president of the Société québécoise d'information juridique (SOQUIJ). Mr. Tessier was also very involved in the college and university student movement during his studies and chaired the accreditation committee established under the Act respecting the accreditation and financing of students' associations.
Dr. Ziba Vaghri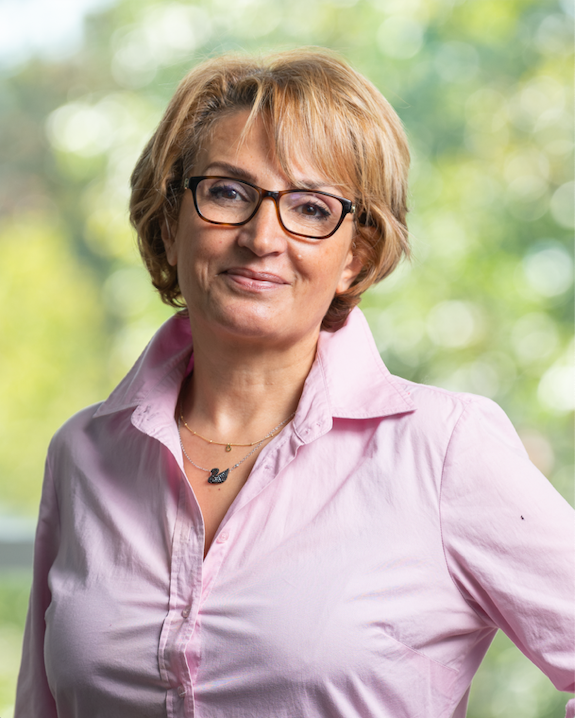 Dr. Ziba Vaghri is an associate professor at the University of New Brunswick (UNB), Saint John with over 25 years of experience in the global health field. She has recently assumed a Chair in Child Rights for Child Development, jointly funded by the New Brunswick Health Research Foundation and the Sir James Dunn Foundation, as a pillar of UNB's innovative Integrated Health Initiative. Since 2016, she has been the director and Principal Investigator of the GlobalChild research program. Prior to working with GlobalChild, in 2008, Dr. Vaghri co-founded the International Human Early Learning Partnership (I-HELP) program at the University of British Columbia and served as its first Director until 2014. She was also the lead scientist behind the Early Childhood Rights Indicators, also known as the General Comment 7 Indicators. From 2014-2015, Dr. Vaghri served as the Early Childhood Development Technical Officer at the World Health Organization's headquarters in Geneva. Her current work focuses on facilitating the monitoring of state-party compliance with the UN Convention on the Rights of the Child. Her program is undertaking an international pilot of GlobalChild, the world's first comprehensive children's rights monitoring platform in Belgium (pilot), and launching an international survey to identify good practices that fulfill children's rights around the globe (InspiRights). In a broader sense, creating linkages between the fields of child development and child rights is the common thread in all the projects she undertakes. Dr. Vaghri is also the editor of the book "Monitoring State Compliance with the UN Convention on the Rights of the Child: An Analysis of Attributes", which has received great attention.
Bernard De Vos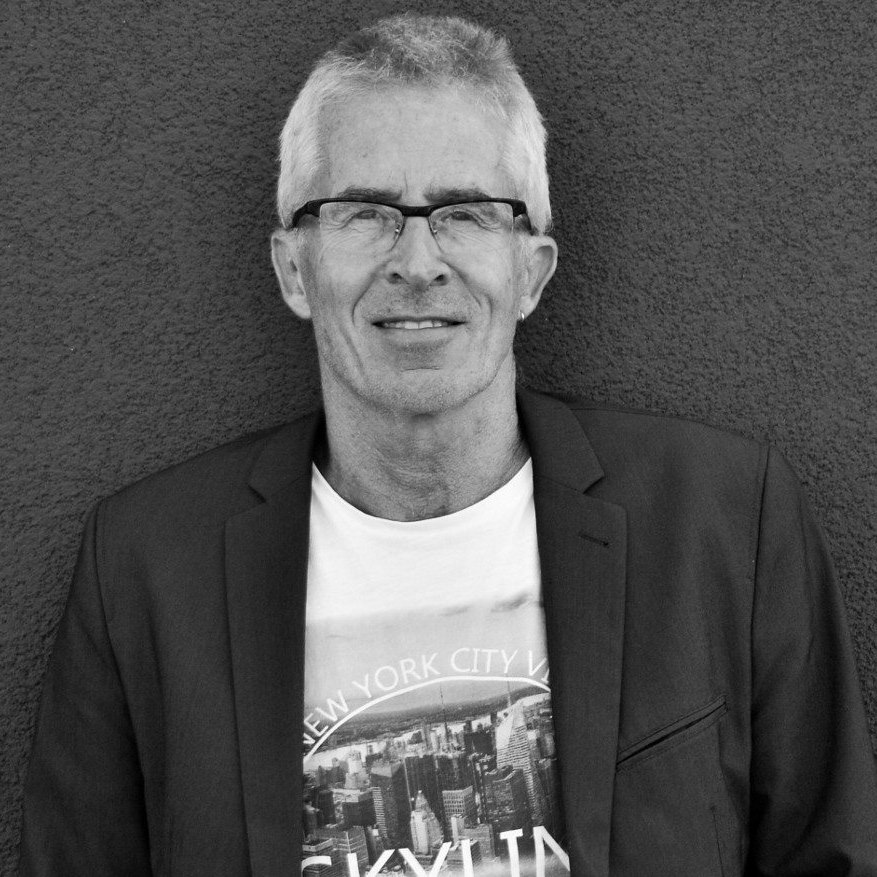 Specialized educator and graduate in Islamology, Bernard DE VOS is the author of several books on childhood and youth issues (including "Les Apaches des parkings, adolescents des villes et des ghettos" published by Labor in 1999). Director for fifteen years of SOS Jeunes Quartier Libre (non-profit association) in Brussels, he has been at the root of the creation of many innovative youth assistance and protection mechanisms (the non-profit association Samarcande, Solidarcité, Synergie 14, etc.). He has held several mandates in decision-making or consultation bodies on the same subjects. Since March 2008, he has been the General delegate of the French Community for children's rights. Between September 2013 and October 2014, he was president of ENOC, the European Network of Ombudsmen for Children, of which he remains a member of the executive board. Bernard De Vos is, since January 2019, president of the Committee on the Rights of the Child of the Association of Ombudsmen and Mediators of the Francophonie (AOMF).
Justice Renate Winter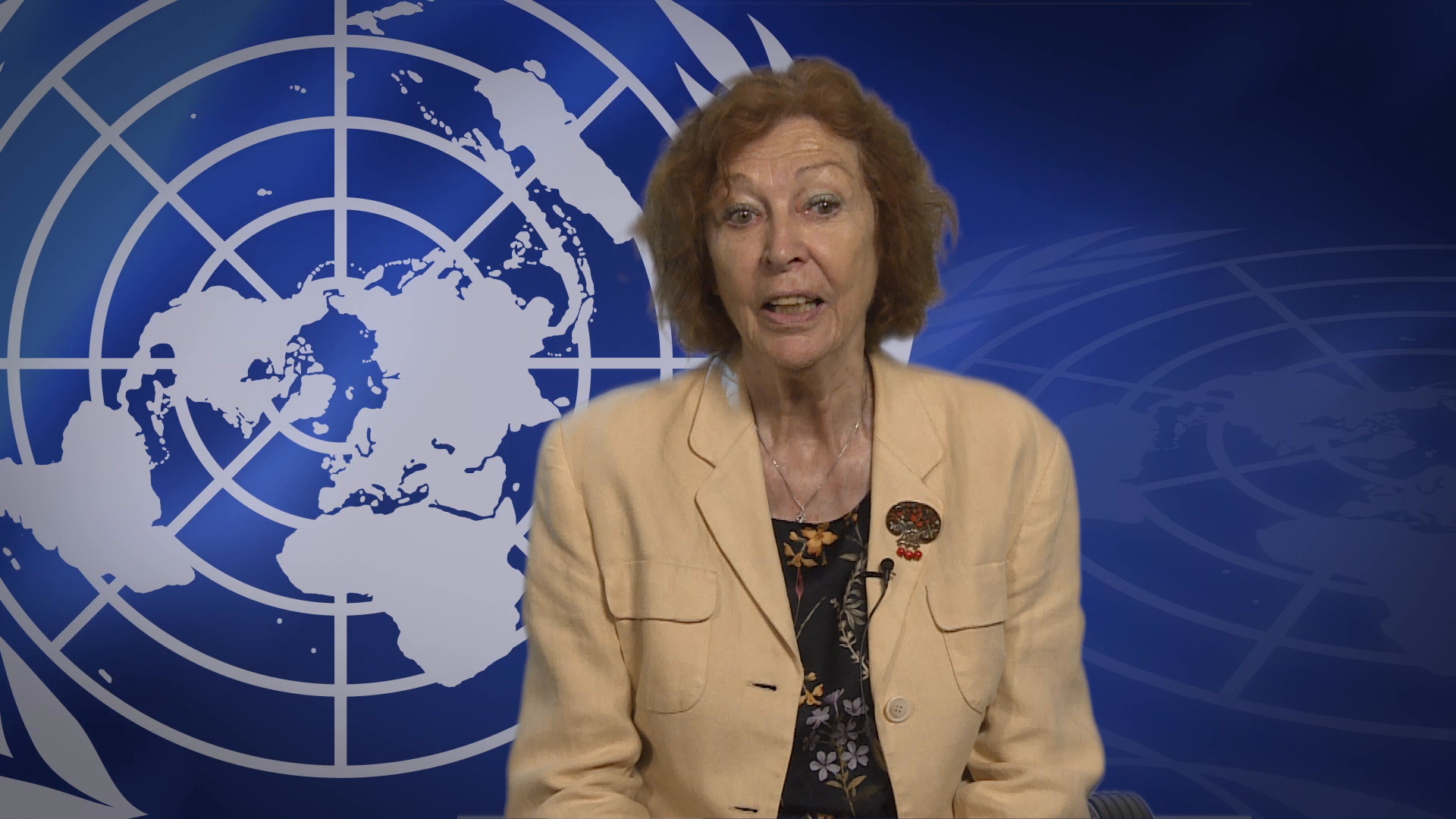 Justice Renate Winter began her judicial career in 1981 in Vienna as a judge of the Viennese Youth Court. She was an international judge, vice president and president of the Special Court of Sierra Leone, and international judge at the Supreme Court in Kosovo. She was president of the International Association of Youth and Family Court Judges and Magistrates. She is working with international organisations, the Council of Europe, UN- bodies, and the EU and provides advice to Governments, in particular concerning juvenile justice and child protection, women's issues, child soldiers, organized crime, and integration of asylum seekers and refugees. She assists them with drafting laws, and monitoring and evaluating their justice system. She has longstanding experience with EU projects on judicial reform and justice institutions in numerous countries. 2013 she became a member of the UN Child's Rights Committee and was vice-president and president of the Committee. She continues to advise governments as well as IGOs and NGOs.
Speakers
Dr. Melanie Doucet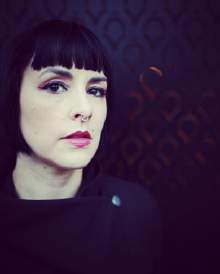 Dr. Doucet has been working to improve the lives of youth in care for over 15 years. She is a former youth in care, holds a PhD in Social Work, is an Adjunct Professor at the McGill University School of Social Work and a researcher at the Centre for Research on Children and Families (CRCF). Her doctoral research, titled Relationships Matter for Youth 'Aging Out' of Care, provided a platform for youth from care to develop child welfare research, policy and practice recommendations based on their lived experience expertise. Dr. Doucet is also the co-founder of the Montreal Youth in Care Alumni Student Association (MYCASA), a peer support group for former youth in care pursuing post-secondary education in the Montreal area. She continues to work as part of provincial and national youth in care advocacy communities on child protection policy and practice reform initiatives, and is currently leading the Equitable Transitions to Adulthood and a Just Pandemic Recovery for Youth in Care project at the Child Welfare League of Canada (CWLC) alongside the National Council of Youth in Care Advocates.
Stacie Smith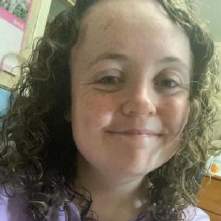 Stacie Smith has both a Kinesiology degree from Dalhousie University and an Education degree from the University of New Brunswick. She recently began working at Partners for Youth as the Youth Mental Health Project Coordinator. She is the Co-Chair of the Youth Advisory Council of the Youth Mental Health and Suicide Prevention Services Review conducted by the NB Child and Youth Advocate's office. She is also the Co-Executive Director of the Young Canadians Roundtable on Health, Founder of the Mental Health Student Support Network, and a Groundbreaker with Frayme. She was the recipient of the PHE Canada Student Leadership Award in 2018-2019 for her leadership role in the School of Health & Human Performance. She is passionate about youth mental health, youth engagement, food security, school food, and public education.
Dustin Ciufo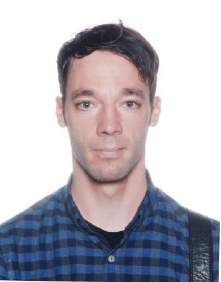 Dustin Ciufo is an Assistant Professor (LTA) in the Child and Youth Studies Program at Trent University Durham. Paradigmatically informed by the New Sociology of Childhood and theoretically rooted in critical approaches, his research and teaching interests explore children and youth rights in relation to global politics, international development, and forced migration. Believing strongly in the inextricable interconnection between academia and activism, Dustin has also worked in solidarity to contribute to advancing human rights with persons impacted by conflict, refugees and persons with disabilities. He is grateful for a career in academia that affords him the chance to utilize research as a means for improving the lives of others and the privilege of serving as an instructor seeking to inspire his students to recognize the relationship between their academic studies and social responsibilities.
Cheryl Perera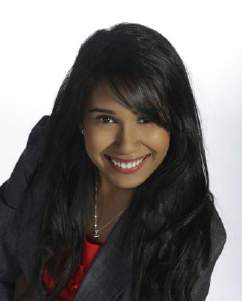 Appointed to the Order of Ontario, distinguished as a World Economic Forum Young Global Leader and recipient of the World of Children Award; Cheryl Perera is an international children's rights advocate. She is the Founder and President of OneChild, the first organization in the world empowering a child and youth-led movement to combat the sexual exploitation of children (SEC) through prevention education, advocacy, survivor care, and survivor empowerment, benefiting over 105, 000 in 16 countries. Her life-long crusade that she started when she was a teenager, has included pioneering the Canadian private sector's engagement in ending the sexual exploitation of children in travel and tourism; launching the first prevention education on child sex trafficking in Canadian schools, and she has become a sought-after speaker, sharing the stage with Heads of State, UN Secretary-Generals and Nobel Peace Prize Laureates. Her work has been featured in the Wall Street Journal, Al-Jazeera, CNN, Financial Times of London etc. Cheryl holds a MAS in Children Rights, University of Geneva and a B.A. (Hons) in Ethics, Society, and Law; Political Science and Women's Studies, University of Toronto. She has also completed Harvard University's and the University of Oxford's Executive Education programs in Transformational Leadership and Public Policy.
Mona Paré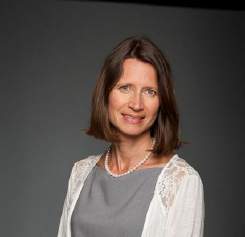 Mona Paré is a Professor at the University of Ottawa, Faculty of Law, Civil Law Section, and Vice-Dean for Graduate Studies at the faculty. She is also Director of the Interdisciplinary Research Laboratory on the Rights of the Child (LRIDE). Mona's research focuses on children's human rights, and particularly their participation rights. Her latest projects have concentrated on access to justice and children's participation in judicial and nonjudicial procedures. Currently, she leads a SSHRC funded research project on Children as human rights defenders.
Daniella Bendo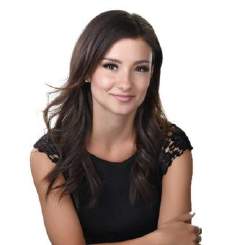 Daniella Bendo is an Assistant Professor at King's University College at Western in the Department of Childhood and Youth Studies. Daniella holds a PhD in Legal Studies and her main research interests include children's rights, child and youth advocacy, child participation, and participatory research methodologies. Daniella is an executive board member of the Child Rights Academic Network, the Landon Pearson Advisory Board and the Canadian Coalition for the Rights of Children.
Jean-Frédéric (J-F) Hübsch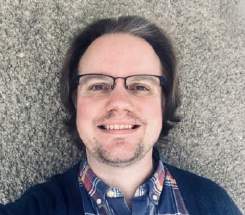 Jean-Frédéric (J-F) Hübsch is a Ph.D. candidate at the University of Ottawa's Faculty of Law and is a member of the University's Interdisciplinary Research Laboratory on the Rights of the Child (LRIDE). His research focuses on chidren's rights in education, in particular children's experiences of fairness in school decisionmaking. He has chaired the Ontario Bar Association's education law and child & youth law sections, and contributed to the Canadian Bar Association's Child Rights Toolkit. Prior to his doctoral studies, J-F was counsel at the Office of the Ontario Ombudsman, and before becoming a lawyer he worked as a federal public servant for nearly a decade.
Anne Levesque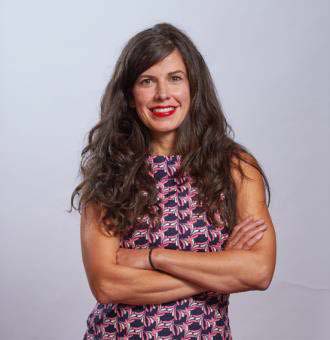 Anne Levesque received her LLB from the University of Ottawa before obtained her Master's in International Human Rights from Oxford University. Her research and her publications focus on human rights and public interest litigation. Anne was admitted to the bar in Ontario in 2008 and practised human rights law in private practice and also in a community legal clinic and is one of the lawyers who represented the First Nations Child and Family Caring Society in its human rights case leading to a historic victory in 2016 which affirmed the right to equality for more than 165 000 Indigenous children. She is an assistant professor in the French Common Law Program at the Faculty of Law of the University of Ottawa.
Paula Gallo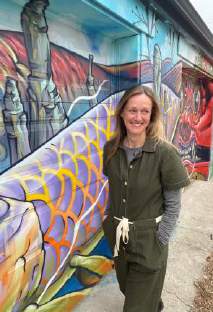 Paula Gallo B.Ed., M.Sc.Pl. collaborates with diverse stakeholders and multigenerational communities, co-creating innovative engagement experiences and sustainable child-friendly spaces. With over 20 years experience, Paula has worked internationally on projects in Canada, Europe, the Philippines, and Rwanda. Paula is committed to building healthier and more connected communities, partnering with schools, NGOs, municipalities, and businesses to embed child-friendly approaches into long-term practice. She co-created UNICEF Canada's Rights Respecting School Initiative, Evergreen's Professional Learning for Educators and Child-Friendly Placemaking and Participatory Design model. Paula also had the experience of developing UNICEF Canada's Climate Change Guide, and working with UNICEF to create a climate change guide for educators around the world. Paula has a Masters' in Planning, and taught secondary school in Toronto for 10 years.
Annie Vandenberg
Annie Vandenberg, B.Ed., designs inclusive participatory programs for social and climate resilience. She is passionate about building capacity and fostering community agency through art, nature, and education. Annie has over 15 years' experience developing and creating immersive and experiential programs that respond to community needs and wants. She has built inclusive spaces managing Evergreen's Public Art Program, Children's Educational programs, and Ravine programs. She played a lead role transforming Evergreen Brick Works into a climate-resilient public space. Annie is an avid explorer of Toronto's parks and ravines. A Certified Teacher, she believes even the youngest children should help build their community
Raissa Amany
Raissa Amany is currently pursuing an undergraduate degree in Health Sciences at the University of Ottawa. She is passionate about pediatric healthcare, health equity, and youth engagement. Having personally seen how health inequity affects marginalized populations, Raissa continues to advocate for the improvement of accessibility within the pediatric healthcare sector. She is also the Co-Executive Director and project lead for multiple projects about child and youth health with the Young Canadians Roundtable on Health. Raissa is also the founder of ConnectSTEM and has held various organization positions within the Ottawa community and beyond. Besides her advocacy work, she is also a public speaker at numerous events and conferences; providing her expertise and lived experience in child and youth health.
Robin Liu Hopson
Robin has worn many hats in the field of education: classroom teacher, policy researcher, published author, and curriculum designer. She holds a PhD in Curriculum, Teaching, and Learning from the University of Toronto and is currently the Director of Policy and Research at People for Education.
Jacqueline Leighton
Jacqueline P. Leighton is Professor of Educational Psychology at the University of Alberta. Her research focuses on human development and cognition, including investigating children's (and adults') achievement and wellbeing against the backdrop of humanistic psychological principles, children's human rights as informed by the United Nation's Convention on the Rights of the Child (CRC) and her own Learning Errors and Formative Feedback (LEAFF) model. Dr. Leighton's latest book is Leveraging Socio-Emotional Assessment to Foster Children's Human Rights published by Routledge. More information can be obtained by visiting www.leighton4learning.com.
Alexie Cossette
Alexie Cossette (she/her) is Senior Coordinator, Youth Participation with UNICEF Canada's Domestic Advocacy team. She is passionate about advancing children and young people's rights through capacity building, and meaningful participation in advocacy and decisionmaking. Alexie has a B.A., Hons in Political Studies from Queen's University, and an MSc in Children's Rights from Queen's University Belfast. She has worked on children's rights-based research projects in Canada and internationally.
Canadian Coalition for the Rights of Children (CCRC)
The Canadian Coalition for the Rights of Children (CCRC) was formed right after the UNCRC was adopted in 1989, to focus attention on the rights of children in Canada. The CCRC is a registered charity and non-profit, governed by a volunteer Board of Directors with expertise in the children's rights, with the goal of bringing together organizations and individuals to promote respect for the rights of children. CCRC participates in the UN Committee's review of Canada's implementation of the CRC, writes reports, and hosts conferences, events and webinars on various topics related to the rights of children. Names of Panelists (in alphabetical order by last names); all members of the CCRC board of directors. 1) Kate Butler, President and Chair of the Canadian Coalition for the Rights of Children (CCRC) 2) Emily Chan, Community Development Lawyer at Justice for Children and Youth, Toronto, Ontario. 3) Terence Hamilton, Domestic Policy Specialist, UNICEF Canada 4) Olivia Lecoufle, Child Rights and Protection Advisor, Save the Children 5) Hala Mreiwed, Assistant Professor, King's University College at Western & Vice-Chair CCRC 6) Laura H.V. Wright, research and teacher fellow,, University of Edinburgh & Director of Participatory Methodologies, International Institute for Child Rights and Development (IICRD).
Liv Haché
I am a 14-year-old non-binary person living with cerebral palsy. I love comic books, hanging out with friends and music. My social life is very important to me. I am part of the musical theatre group at school. My pronouns are They/Them.
David Kavanagh
David has been working within the Irish non profit sector in a variety of roles for over fifteen years. During this time he has worked with some of the the leading and most innovative organisation in our sector. I have gained a depth of knowledge and experience in areas such as Mental Health & Wellbeing; Homelessness; Social Housing; Addiction and Community Development. He has an Honours Degree in Social Science from the University College Dublin, Specialising in Social Housing Management and Community Development. Further to this he has completed a Masters Degree in Dublin City University, specialising in Management of Community and Voluntary Services. In his current role as Youth Voice & Engagement Manager he is focused on further developing, evolving and driving a meaningful and robust youth voice and engagement approach in all areas of Jigsaw's work in order to deliver on their commitment to be informed by, and involve young people in all aspects of their work.
Niamh Fennell
Niamh has extensive experience both working & volunteering across a number of sectors and with some of Ireland's leading non-profit organisations. She has given over 6 years to Jigsaw and the cause of Youth Mental Health in Ireland. At the age of 16, she became a Jigsaw Youth Advocate in her local Jigsaw service. After a number of years volunteering and sharing her voice locally, in 2020 she moved into a national volunteering role as the Youth Participation Advocate in Jigsaw's national office. In this role she worked closely with the youth participation team on their evolved and rights-based approach to hearing the voice of young people within Jigsaw. Niamh has a Bachelor's Degree in Social Science in Community and Youth Work and has worked with a number of locally based youth services. She now works directly with Jigsaw in a graduate post as a Youth Voice and Engagement Officer. She is hugely passionate about young people and mental health and strives to see real change in the area of youth mental health in Ireland and globally.
Annie Vandenberg
Annie Vandenberg, B.Ed., designs inclusive participatory programs for social and climate resilience. She is passionate about building capacity and fostering community agency through art, nature, and education. Annie has over 15 years' experience developing and creating immersive and experiential programs that respond to community needs and wants. She has built inclusive spaces managing Evergreen's Public Art Program, Children's Educational programs, and Ravine programs. She played a lead role transforming Evergreen Brick Works into a climate-resilient public space. Annie is an avid explorer of Toronto's parks and ravines. A Certified Teacher, she believes even the youngest children should help build their community
Alexis Carey
Alexis Carey is a Youth Voice and Engagement Coordinator atJigsaw. She is also a member of the committee for the Psychological Society of Ireland's Special Interest Group in Human Rights and Psychology
Dr Jeff Moore
Dr Jeff Moore has a PhD in mentalwellbeing and resilience. He is the Service Transformation Manager at Jigsaw and is leading on the Connect Project Niamh Petrie Niamh Petrie (21) is a psychology student studying at Maynooth University. She has volunteered with Jigsaw for four years and has an interest in research, youth engagement and mental health.
Wraychel Horne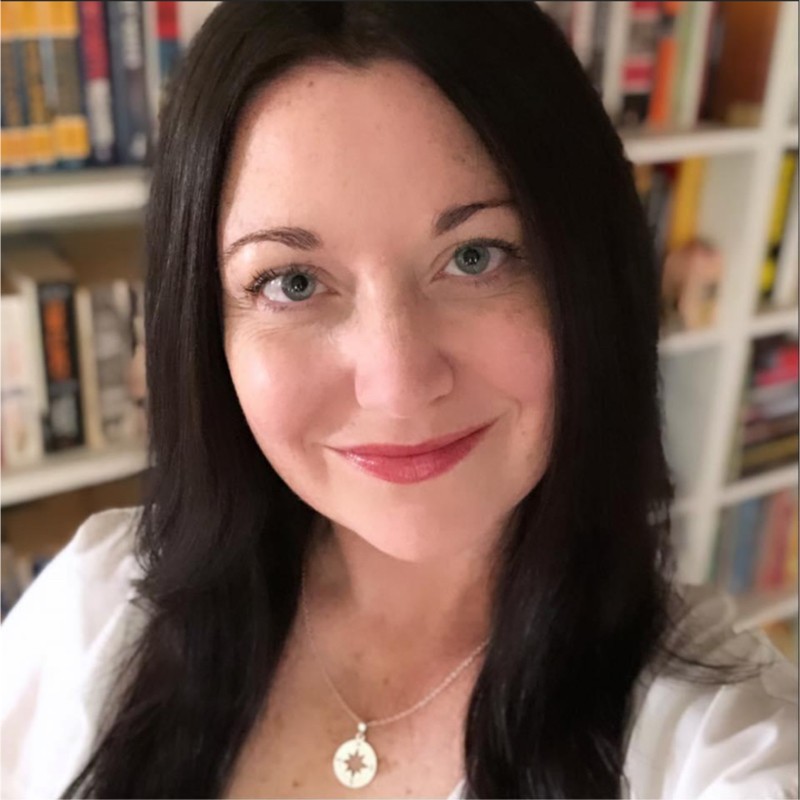 Wraychel Horne, Communications Specialist, Children First Canada, Ph.D. scholar, has twenty-five years' of experience advocating for and with children and youth through executive, notfor- profit, government, and consulting roles. She has dedicated her career to leading and supporting diverse organizations serving children and youth to advance human rights.
Josephine Majaraj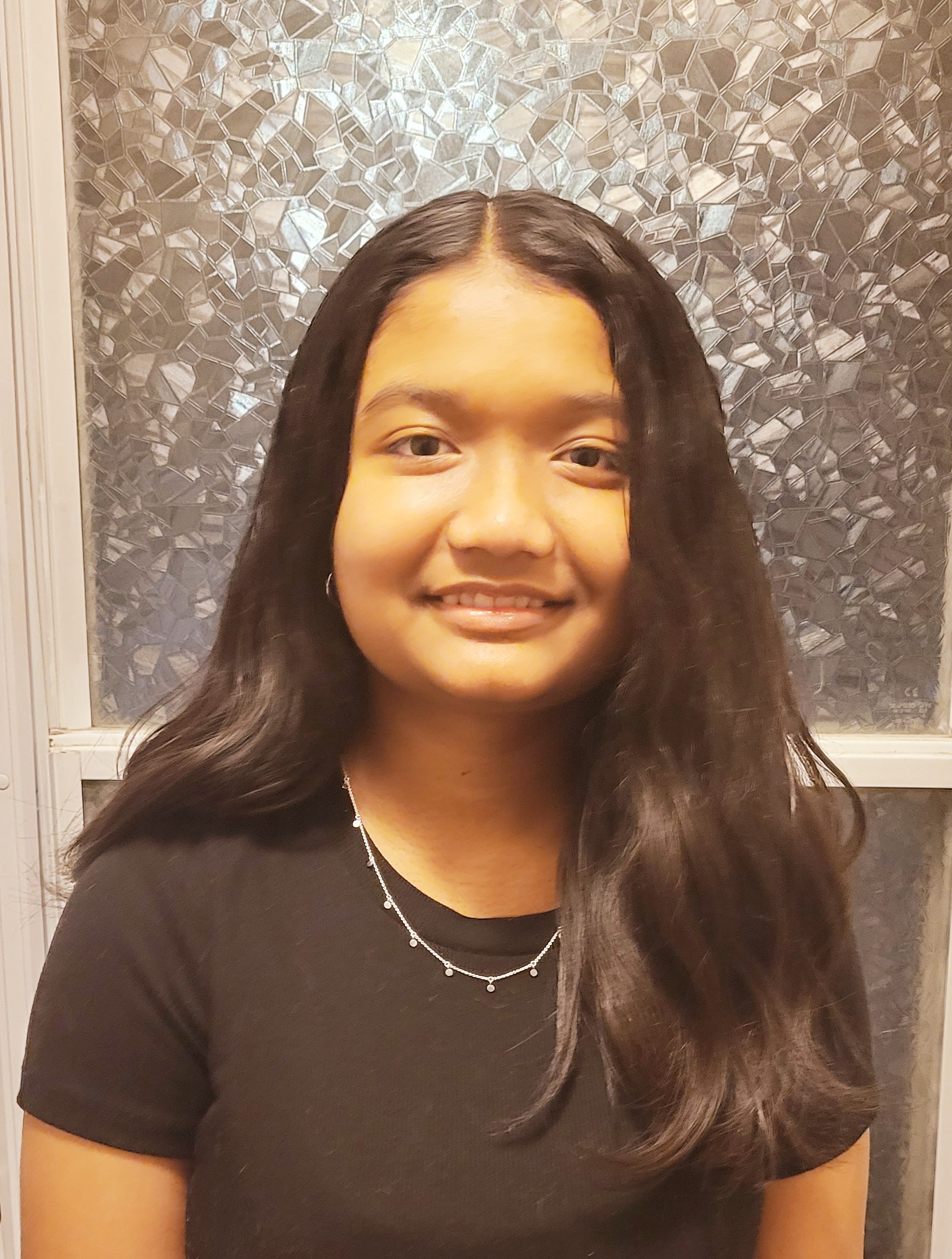 Josephine Majaraj (age 15) lives in Ottawa, Ontario. I am passionate about creating equal opportunities for Canadian youth. I believe that your quality of life should not be hindered by your family circumstances or your background. Let's have Canada today make a better country for Canada tomorrow!
Jayden Paquet Noiseux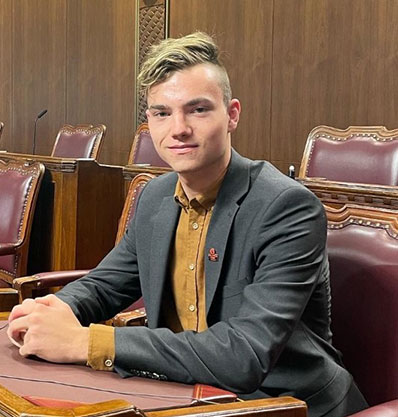 Jayden(he/him) is a dedicated bilingual 17 year old from Mont Saint-Hilaire, Québec. Jayden has always invested a lot of his time with his school's community outreach programs and with other organizations that focus on helping others. School hasn't particularly been easy for him as he was a victim of bullying at the primary level and has had to overcome a lot of hurdles due to adhd, dyslexia and dyscalculia. In the last few years, he has won many awards and scholarships for his dedication, perseverance and involvement at school and in his community. Jayden has been involved with Children's First for more than three years; he now serves as vice-chair to their Youth Advisory Council. He is determined to bring focus to issues that are significant to kids across Canada. His strengths are public speaking and he enjoys meeting new people.
Simi Sahota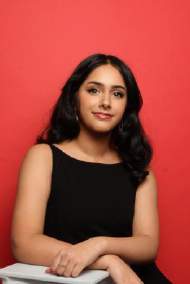 Simi Sahota (age 18) is a passionate youth leader in her community and a university student in BC.  Her work with Children First Canada has been multifaceted, from being a YCP Activator to hosting events, being a panellist, and volunteering as a facilitator and youth consultant. She now serves as the vice-chair of CFC's National Youth Advisory Council (YAC). Simi has also been an advocate for children's rights across Canada through her volunteer work with the Honourable Senator Rosemary Moodie's bill on a National Child Commissioner for Children and Youth and featured in her local newspaper discussing Raising Canada's top 10 threats to childhood.
Sheila Nankia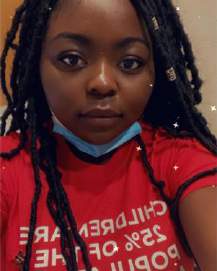 Sheila Nankia (age 17) is from Cameroon, in western Africa. I was raised in Ottawa and am all about making change as a proud feminist, children's rights activist and the person who is pro Equality for all. I like to use my voice for the greater good and to turn my life into a memorable adventure.'
Katie Tremblett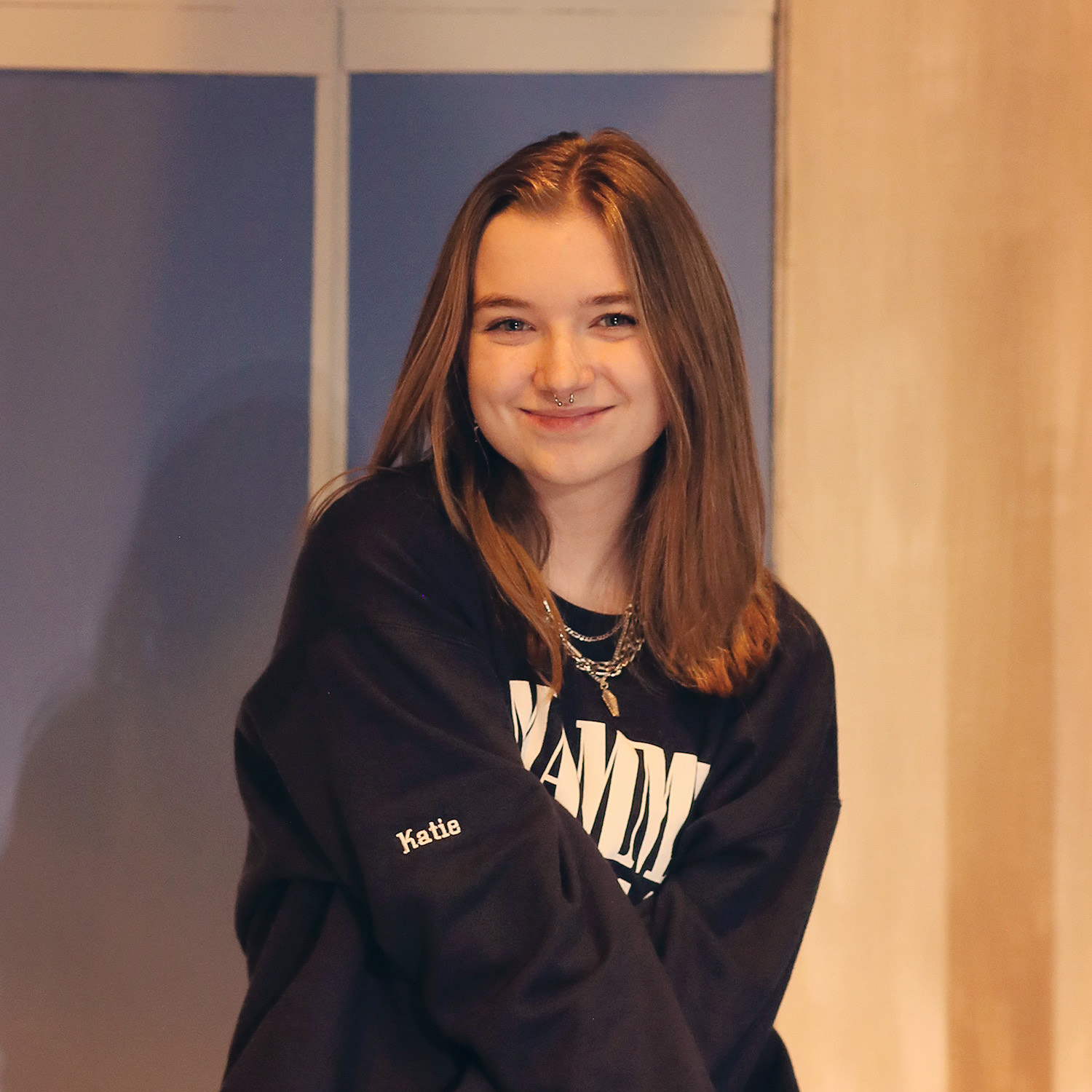 Katie is a 17-year-old grade 11 student from Newfoundland and Labrador. She has been involved in CFC projects since the 9th grade and intends to continue for as long as she can. She is also interested in music and theatre, being an active member of the fine arts program in her school. She looks forward to finishing her final year of high school and starting her studies to eventually achieve her goal of becoming a teacher
Kenzie Kozera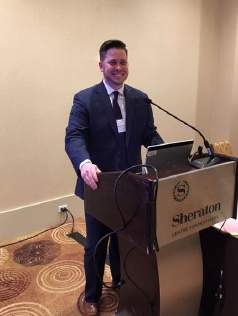 Kenzie has been an Ombudsman Representative for the Nova Scotia Office of the Ombudsman for six years. During this time, he has worked within the Youth and Senior Services Division, with a focus on investigating complaints involving youth in care and custody. Kenzie has also been the project manager of the Ombudsman Youth Council, which has received national recognition amongst other Ombudsman and youth advocate offices. Prior to his role with the NS Office of the Ombudsman, Kenzie worked with youth in care as both a Supervisor and Youth Counsellor in government and non-government child and youth care programs within Nova Scotia. Kenzie holds a Master of Arts in Child and Youth Studies, where he completed a graduate thesis titled "Utilizing sports-based intervention: a case study of a community youth club". Through completing this research, Kenzie developed a model for increasing retention rates within community youth programs.
Allison Williams
Allison P. Williams (she/her), B.A. (Hons.), M.A., J.D. Allison is a litigation lawyer at Justice for Children and Youth (JFCY) a legal clinic specializing in Children's Rights across a broad spectrum of legal areas. Allison has a long-standing interest in protecting the rights of children and joined JFCY in 2019. In her current role, she has represented clients before various tribunals and courts, advocated on their behalf and alongside young people in various contexts, and engages in law reform and public speaking activities. Allison originally hails from Northwestern Ontario and attended Osgoode Hall Law School after completing a BA from Queen's University and a MA from the University of Toronto. While at Osgoode, Allison received an Ian Scott Public Interest Fellowship and spent a summer working for the Ground Council Treaty # 3 Women's Council. Following law school, Allison articled at the Office of the Children's Lawyer before being called to the bar in Ontario in 2016. Prior to joining JFCY, Allison spent several years working at a small firm practicing primarily immigration and refugee law, administrative law, and family law.
Emily Chan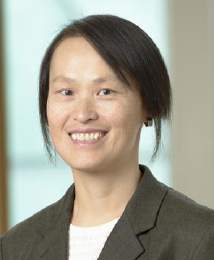 Emily Chan (she/her), Hons. B.A., LL.B. Emily is the Community Development Lawyer at Justice for Children and Youth (JFCY); a legal clinic specializing in Children's Rights across a broad spectrum of legal areas; and with expertise in the application of the UNCRC in domestic legislation and litigation. Emily has appeared at all levels of tribunals and courts on behalf of her clients; and in test case interventions before the Supreme Court of Canada and other levels of court. In addition to casework, Emily participates in a variety of law reform and community initiatives, facilitates legal education workshops in various settings for young people, front-line staff, lawyers and the judiciary. Emily is a board member and treasurer of the Canadian Coalition for the Rights of Children; on the executive of the Education law section and the Constitutional, Civil Liberties and Human Rights section of the Ontario Bar Association; and a Canadian Association for the Practical Study of Law in Education. Emily graduated from Queen's Law School, articled at the Ontario Superior Court of Justice as the dedicated Divisional Court law clerk and was called to the Bar in Ontario in 2002; she joined JFCY in 2003 where she has also held the positions of Acting Executive Director and Street Youth Legal Services Lawyer.
Dennis Stuebing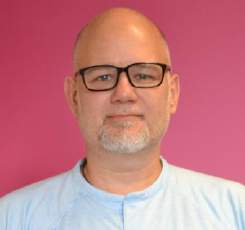 Dennis L. Stuebing, Ph.D. is Director and co-owner of Wisdom2Action Consulting Limited (W2A). W2A is a consulting firm with a social enterprise commitment that works with non-profits, government organizations and other business to facilitate positive change and strengthen communities. W2A works in gender justice and 2SLGBTQIA+ inclusion, children's rights and youth engagement, and mental health and substance use. Dennis (he/him/his) earned a Doctorate in Global Studies from the University of Saint Joseph (Macao), a Master of Arts in International Development from Saint Mary's University (Halifax), and a Bachelor of Arts in Sociology with an Option in Peace and Conflict Studies from the University of Waterloo (Waterloo). His research focussed on children's rights, namely the right to protection and participation, in developing country contexts during emergencies. He has a background in project management and policy analysis in government and civil society organizations in children's rights, child protection, human rights, international development and humanitarian assistance. Dennis lives in the traditional and unceded territory of the Mi'kmaq (Mi'kma'ki) also known as Kentville, Nova Scotia.
Dorothy Reid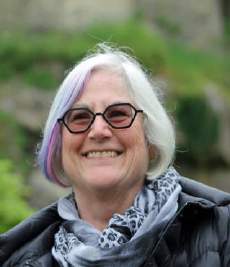 Dorothy Reid, MA (Clinical Psychology) is the co-chair of the Family Advisory Committee of the Canada Fetal Alcohol Spectrum Disorder Research Network (CanFASD). She and her partner raised two sons with FASD and co-parented their 3 grandchildren who were prenatally alcohol exposed. In her professional career with Correctional Service of Canada, she worked in mental health providing mental services to a variety of federal offenders, many of whom had undiagnosed mental health concerns including significant cognitive deficits. Most recently, she developed interventions specifically for offenders with FASD and acquired brain injury.
Lauren Richardson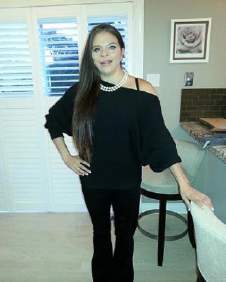 Lauren Richardson is a member of the Adults with FASD Expert Collaboration Team of CanFASD Research Network. Lauren was born in El Salvador and was adopted and raised in B.C., Canada. She says the has amazing parents and two sisters. She am the middle child. Lauren works and is very independent. Lauren is a strong self-advocate and public advocate for FAS/FASD awareness.
Alicia Munn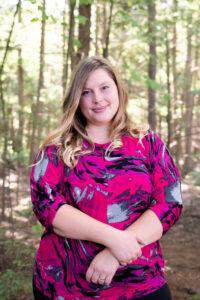 Alicia Munn is the co-chair of the Family Advisory Committee of the Canada Fetal Alcohol Spectrum Disorder Research Network (CanFASD). She is from Fredericton New Brunswick and has two children ages 20 and 9. My son has a diagnosis of FASD. My daughter has a Diagnosis of ADHD. Her children are her passion. They are kind, compassionate, talented individuals. They both have beautiful gifts to offer the world. Working in a vocational setting set the presidency for her work experience with vulnerable populations. This gave her the opportunity to work with adults with intellectual disabilities and special needs. Respite care was presented to her by a family and she has the privilege of offering respite to several families during her life. Alicia is a Licensed Practical nurse with extensive experience in various sectors of health care including but not limited to med surge, psychiatry and emergency room. Advocacy is important to her and speared her passion to create the Fredericton FASD support group which provides inclusion, support, advocacy and awareness to individuals with FASD and their supports.
Dr. Kelly Harding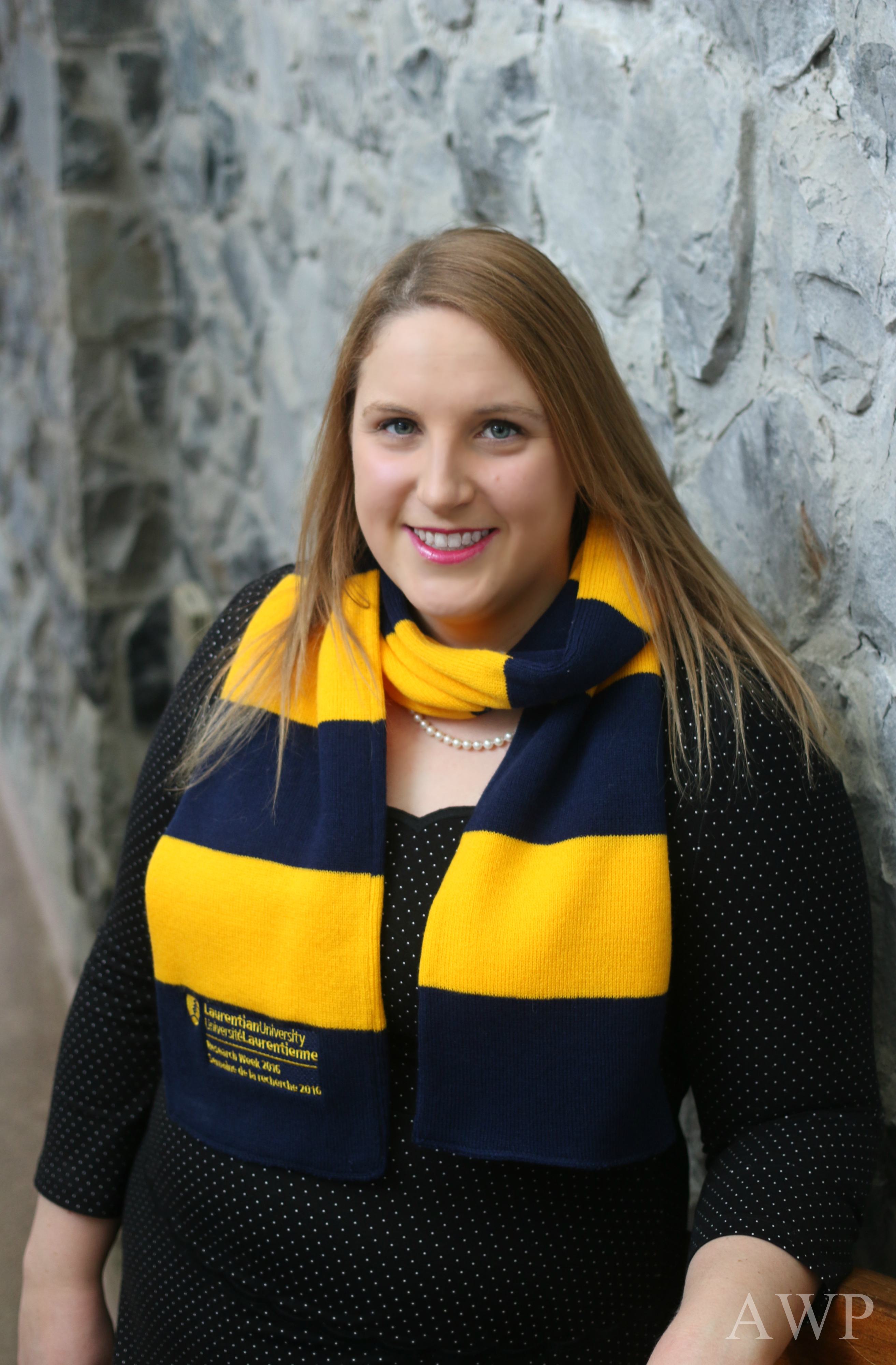 Dr. Kelly Harding received her PhD in Interdisciplinary Rural and Northern Health from Laurentian University in Sudbury, Ontario, Canada. Kelly is the Director of Research Administration and a Research Associate with the Canada FASD Research Network. She is also an Adjunct Faculty member in the Department of Psychology at Laurentian University. Kelly has a background in human development, interdisciplinary health, and health service delivery, particularly in rural and Northern communities. She has worked in the field of FASD since 2010 and is involved in diverse research projects in the areas of FASD prevention and women's health, FASD assessment and diagnosis, family well-being, mental health, and human rights.
Lisa Whittingham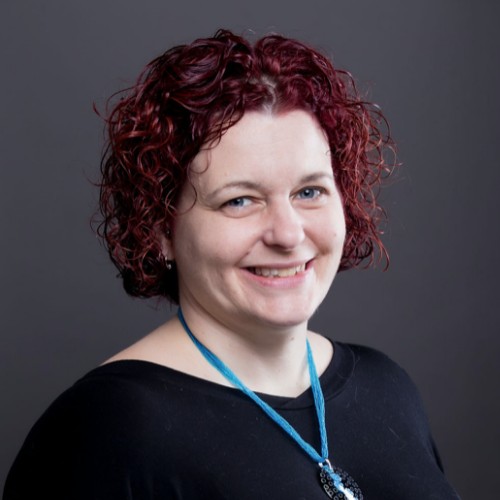 Lisa Whittingham is a PhD candidate in Department of Child and Youth Studies at Brock University. Her research focuses on the interactions between persons with mental disabilities and the criminal justice system. She became interested in this area after working as a behaviour therapist for many years with adults with developmental disabilities. Her PhD dissertation examines Autism Spectrum Disorder Registries maintained by police services.
Yusuf Shire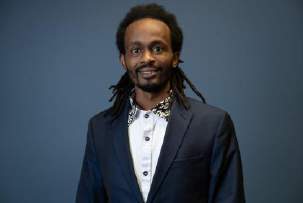 Yusuf Shire is a respected refugee advocate and community leader in New Brunswick, Canada. He is the current president of the New Brunswick African Association, an organization dedicated to supporting and empowering the African community in the province. Shire himself is a refugee, having fled his native Somalia in the early 1990s during the country's civil war. He spent several years in a refugee camp in Kenya before being granted asylum in Canada. Since settling in New Brunswick, Shire has been a tireless advocate for the rights and well-being of refugees and immigrants. He has worked with various organizations to provide support and services to newcomers, including helping them to navigate the often-complex process of resettlement. In addition to his work with the African community, Shire is also a passionate Pan-Africanist, working to promote unity and understanding among people of African descent around the world. Through his leadership of the New Brunswick African Association, he has helped to organize events and initiatives that promote African culture and heritage in the province. Shire's dedication to his community and his tireless efforts to improve the lives of refugees and immigrants have earned him the respect and admiration of many. His work serves as an inspiration to others and continues to make a positive impact on the lives of many individuals.
Natasha Blanchet-Cohen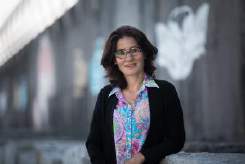 Natasha Blanchet-Cohen is an Associate Professor in the Department of Applied Human Sciences at Concordia University and co-chair of the Quebec Youth Research Network. As a community engaged scholar, she focuses on opportunities for community youth development, and the provision of rights-based and culturally-safe services and programs, particularly as it relates to Education.
Amy Cooper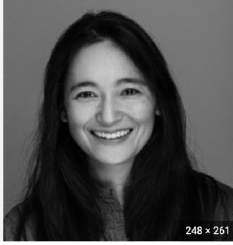 Amy Cooper is a PhD student at Concordia University. Former Knowledge Manager at Equitas – International Centre for Human Rights Education, she has over 15 years of experience as human rights educator in Canada and internationally. Her current work centres on how critical and participatory approaches to rights-based education can support leadership of diverse young people in building more just, equitable, and inclusive communities.
Geneviève Grégoire-Labrecque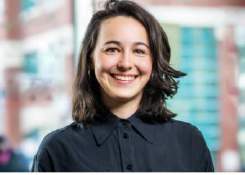 Recipient of a Canadian graduate scholarship to honour Nelson Mandela, Geneviève Grégoire-Labrecque is a PhD candidate in an Individualized Program (Applied Human Sciences, Childhood Studies, Social and Cultural Psychiatry) at Concordia University. Her work explores children's rights, wellbeing, participation and the everyday, as well as social, racial and environmental justice. She is interested in collaborative, participatory and ethnographic methods. More specifically, her PhD research examines the ways youth participation is understood, practiced, and experienced by youth and school staff in a youth-led and an adult-led school initiative on environment and climate change in two high schools in Montreal. She is also working with local partners on the ways young people grow with their city and how to strengthen youth-led community action projects. Prior to her PhD, she worked on diversity, inclusion and knowledge mobilization in education, health care and social services. Geneviève holds both a BSc and a MSc in Anthropology from Université de Montréal. She is a member of the Child Rights Academic Network, the Canadian Coalition for the Rights of Children, a student member of the Centre de recherche en éducation et formation relatives à l'environnement et à l'écocitoyenneté, and participated as an academic member for the North American Regional Children's Environmental Rights Consultations for the UN Special Rapporteur on Human Rights and the Environment.
Angie Mapara-Osachoff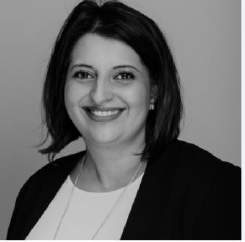 Angie Mapara-Osachoff the Director of the Canadian Programs at Equitas – International Centre for Human Rights Education. She is also vice-chair of the International Institute for Child Rights and Development, member of the Global Centre for Pluralism working group on education and member of the Child Rights Academic Network. She has been active in human rights, humanitarian issues and informal education for the past 20 years.
Albert Lalonde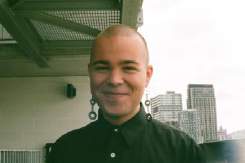 Albert Lalonde has been co-spokesperson for the Pour le futur collective, behind the Friday climate strikes in Tiohtià:ke/Mooniyang (Montreal) high schools since 2019. They are a founding member and former co-spokesperson of CEVES (Student Coalition for an Environmental and Social Shift), a union of the student groups that have been organizing the global strikes and protests for climate justice in Montreal, Quebec City and Sherbrooke since 2019, including the historic September 27, 2019, demonstration that brought over 600,000 people to the streets throughout the province. Albert is suing the Canadian government for its responsibility in the climate crisis along with 14 other young people (La Rose v. Canada). They currently study law at UQÀM and work as a project manager for the David Suzuki Foundation's Climate Conscience Lab, where they work on the potential of the arts to mobilize for climate and social justice.
Erica Tompkins Fraccaro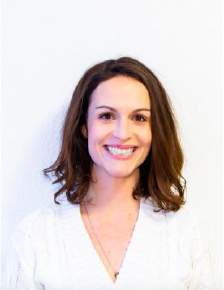 Erica Tompkins Fraccaro was born and raised in Moncton and holds a Bachelor's Degree from St. Thomas University in Fredericton, NB. The mother of two has lived in Switzerland since 2010 and is currently a Master's student at the University of Geneva in Children's Rights. Erica has ten years of experience with international students and has worked as an outdoor educator, forest school practitioner, and classroom teacher. Along with completing her Master's Thesis, she is currently participating in the launch of a local youth association. Erica's current academic work is focused on interdisciplinary institutions and research in relation to Children's Rights in the Digital Environment
Sharlene Weitzman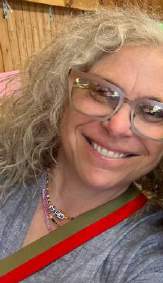 Sharlene is highly experienced in the areas of clinical, forensic, and medical social work. She is a play therapist and attachment assessor whose work is tethered to youth engagement, children's rights, and advocacy. She completed her undergraduate degree in Political Science at McGill University, her Master of Social Work at York University and recently completed her Master of Law degree at Queen's University. Her studies in family law focussed on children's rights in high conflict divorce. From 2006-2010 Sharlene co-founded and ran Gowthorpe Weitzman Clinical Consultants. In 2010 she was recruited to run Bayfield Treatment Centres. Bayfield provides a continuum of care, including academic, clinical, and residential treatment to some of the most complex mentally ill and/or traumatized children in care, in the country. When Sharlene left Bayfield in 2015, she took a two-year hiatus from work to raise her son. Together, they created and continue to run, Heron's Universe, a social enterprise focussed on youth engagement. Upon returning to the work force in late 2016, Sharlene worked in house for the Ministry of the Attorney General, Office of the Children's Lawyer (OCL) as a regional clinical supervisor. She has been on the clinical panel of the OCL since 2007. From 2016 to 2021, Sharlene was a social worker at the Kingston Health Sciences Centre in the departments of internal medicine, in-patient psychiatry, pediatric oncology, and early psychosis intervention. Sharlene is an internationally experienced trainer, author, mentor and facilitator, committed to professional development and learning.
Katherine O'Rourke
Cara Thoms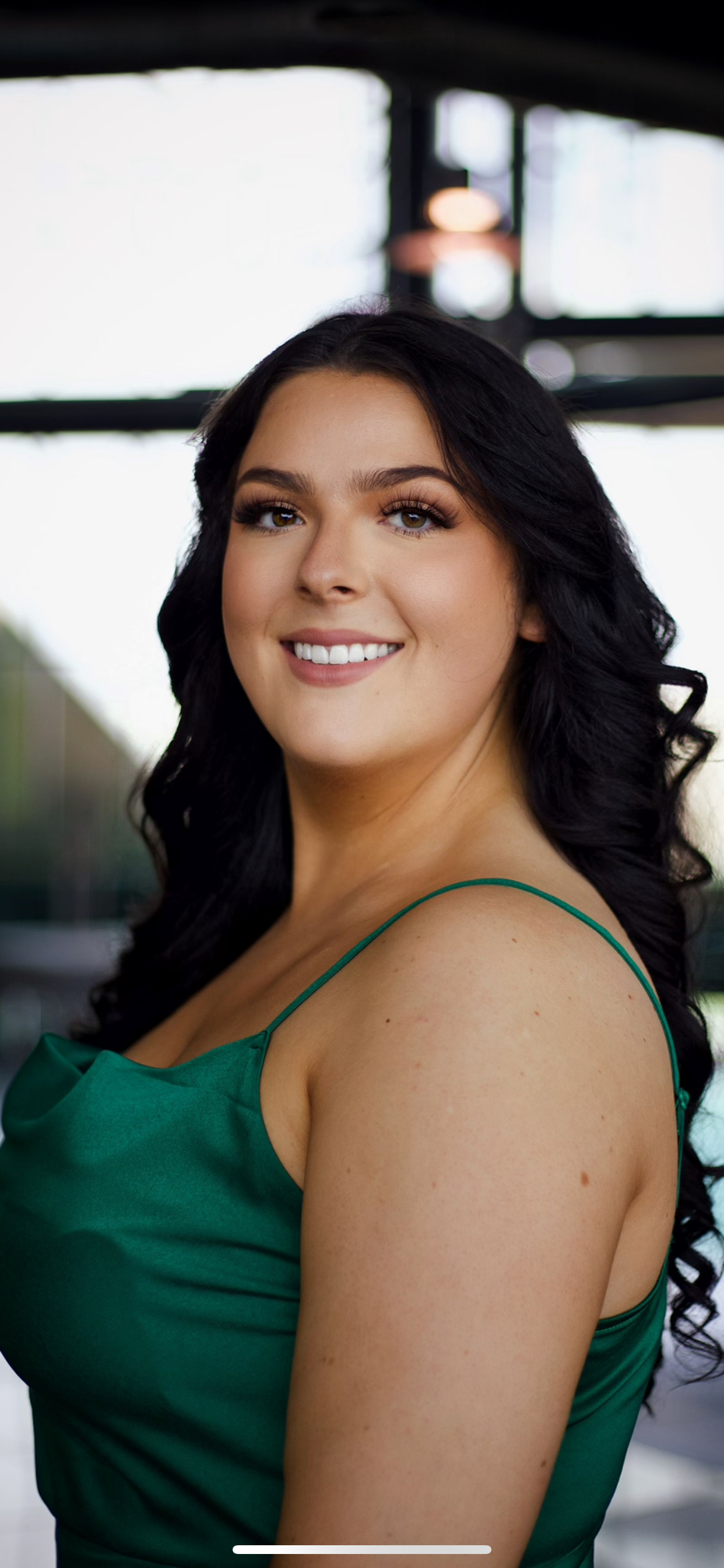 As a recent graduate from her Bachelor of Social work, Cara Thoms is a passionate and eager member of the Blue sky Family team. In her role as Clinical Coordinator, Cara manages the casual frontline staff of Blue sky and provides clinical support to workers. Cara is a registered trainer in Therapeutic Crisis Intervention (TCI) and Applied Suicide Intervention Skills Training (ASIST), providing training and education to the frontline.
Dermot Canning
Derm Canning is a Residential Program Manager with Blue sky Family Care in Corner Brook Newfoundland and Labrador. He completed his bachelor of Psychology at Memorial University of Newfoundland and Labrador and his bachelor of Social Work at the University of Manitoba. He is a mediator and chair for the Bay of Islands Youth Extrajudicial Sanctions committee and an associate trainer in both Therapeutic Crisis Intervention and Children and Residential Experiences of Cornell's Residential Child Care Project. Derm's goal in his personal and professional life is to help children and youth live the life that they want to live.
Dr. Patricio Cuevas-Parra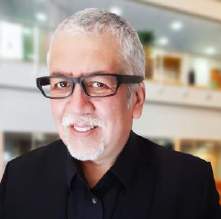 Dr. Patricio Cuevas-Parra is a fellow at the University of Edinburgh and he is the director of child participation and rights at World Vision International. Dr. Cuevas-Parra leads strategies and programmes to ensure that children and young people are at the centre of the advocacy and policy debate. He holds a Ph.D. in Social Policy from the University of Edinburgh, a Master of Advanced Studies in Children's Rights from the University of Fribourg-UIKB, and a Master of International Relations. Patricio has a keen interest in looking at cutting-edge child rights advocacy tools.
Lucy Jamieson
Lucy Jamieson is a senior researcher at the Children's Institute at the University of Cape Town. The Children's Institute aims to create the conditions for children to thrive by engaging in research, advocacy, education and technical support. Jamieson works with, and for, children to promote the realization of their participation and protection rights and to engage them in the work of the Children's Institute and its partners in government and civil society.
Dr. Irene Rizzini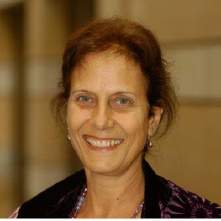 Dr. Irene Rizzini is a professor in the Department of Social Services at the Pontifícia Universidade Católica do Rio de Janeiro, President of the International Center for Research and Policy on Childhood (CIESPI). Professor Rizzini has conducted many research and policy studies and published extensively on children, families and their communities in Brazil. She has been focusing on various issues of rights violation, particularly children living in situations of vulnerability such as poverty & violence. She has also published extensively on children and youth in institutions and on the streets, and young people´s activism and their right to participation.
Dr. Mónica Ruiz-Casares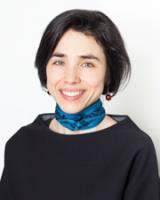 Dr. Mónica Ruiz-Casares is an associate professor in the School of Child and Youth Care at Toronto Metropolitan University & Associate Professor, Department of Psychiatry & the Centre for Research on Children & Families at McGill University. Dr. Ruiz-Casares is a member of the Standing Committee of the International Society for Child Indicators and has worked in policy and program evaluation of human services internationally for 25 years. She is also a member of the Board of Directors of the American Evaluation Association. She leads mixed-methods studies on child wellbeing and protection cross-culturally, mainly with migrants and refugees, and in contexts of parent-child separation.
Dr. Kay Tisdall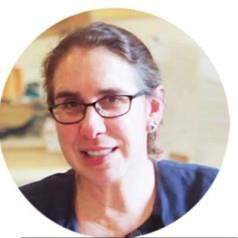 Dr. Kay Tisdall is a professor of Childhood Policy at MHSES University of Edinburgh. Dr. Tisdall is also a professor of Childhood Policy, working within Childhood and Youth Studies. She works across policy areas, with current projects in such areas as early years, domestic abuse and mental health. She has worked in and out of academia, so she has a keen interest in policy research and practice engagement.
Dr. Laura Wright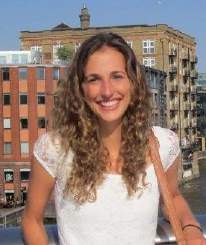 Dr. Laura Wright is a lecturer in Childhood Studies at University of Edinburgh and is the director of participatory methodologies at the International Institute for Child Rights and Development (IICRD). Dr. Wright's work with youth and adults has focused on play and arts-based participatory methodologies, children's meaningful participation and more. She is an active member on several child-centred networks and boards to support collaboration and positive transformation across sectors and disciplines.
Vanessa Zufelt, Lindsay Sinclair, Dr. Tara Collins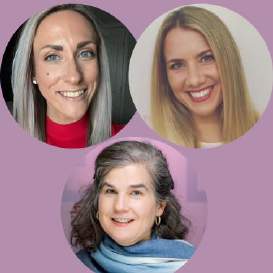 Vanessa Zufelt is Project Manager of the International and Canadian Child Rights Partnership (ICCRP). She is a child and youth care practitioner who has worked in several settings in Toronto such as children's aid, homeless shelters, and special education. She has several years experience supporting students at Toronto Metropolitan University (formerly Ryerson University) as a research and teaching assistant. Her past research has focused on professional regulation, empathy in direct service, and child and youth participation.
Lindsay Sinclair works for the Hamilton Wentworth Catholic District School Board (Ontario) as an elementary school teacher.
Alexandra Dejong
Alexandra Dejong is a lawyer with a BA from Memorial University of Newfoundland and a JD from the University of New Brunswick. Alexandra is employed at the Office of the New Brunswick Child, Youth and Senior Advocate and serves as the project lead for the office's "Establishing Child Rights Justice Standards, Practice Tools, and Guidance" project. The project is a multisectoral collaboration, which aims to establish the standards, guidance, and practice tools of a human rights-respecting system for children exhibiting criminogenic behaviours and young persons accused of offences.
Olivia Frigault
Olivia Frigault is an articling law student with the office of the New Brunswick Child, Youth and Seniors' Advocate (CYSA). She completed a Bachelor of Arts, Honours in psychology at the University of New Brunswick (UNB) in 2019. She also obtained her law degree from UNB in 2022. Most of her time at the CYSA office is dedicated to assisting with the "Establishing Child Rights Justice Standards, Practice Tools, and Guidance" project. The project is a multisectoral collaboration, which aims to establish the standards, guidance, and practice tools of a human rights-respecting system for children exhibiting criminogenic behaviours and young persons accused of offences. Olivia also worked at the CYSA between her second and third year of law school. During this time, she assisted with the Suicide Prevention and Mental Health Services Review.
Dr Robert Nanima
Dr Robert Nanima is an Associate Professor in the Department of Criminal Justice and Procedure in the Faculty of Law. He is also a Member of the African Committee of Experts on the Rights and Welfare of the Child and a Special Rapporteur on Children Affected by Armed Conflict. He lectures Child Justice, Law of evidence, International Anticorruption Law and Anticorruption Law in South Africa. He continues to supervise undergraduate, masters and doctoral students.
Darren Bird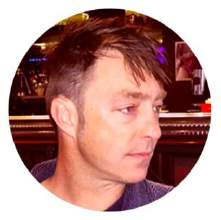 Darren Bird has spent all his professional career working with children and young people: working for NGOs, local government, and private practice in the fields of play work, education, youth work and children's rights. For 12 years he worked as Chief Executive Officer of Funky Dragon – the Children and Young People's Assembly for Wales (UK). His work also consists of advising organisations on how to listen to children and implement participatory approaches within their structures.
Patrick Malcolmson
Dr. Patrick Malcolmson, professor emeritus of Political Science at St. Thomas University and a man who has seen many a new high school graduate arrive with their Grade 12 knowledge of democratic institutions and politics.
Matt Toner
Matt Toner is a partner at a venture capital firm with significant knowledge of the tech industry and social media. He has also been Deputy leader of the BC Greens and worked with a number of educational programmes in North America.
Lily Van Beek
Lily Van Beek is graduating from Saint John High and attending Kings next year. She is a student council president, debate champion, and started an online publication for students to discuss current events. She also interned with the UNBSJ Political Science Department.
Justice Bruce Noble
Justice Bruce Noble is a retired judged of the Court of King's Bench of New Brunswick.
Maurice Richard
Maurice Richard is the Assistant Deputy Attorney General for the Family Crown Services in New Brunswick.
John Sharpe
John Sharpe is the Executive Director of Partners for Youth, a provincial, non-profit, community-based organization tasked with developing pragmatic and effective support programs for youth and youth at risk in New Brunswick. Partners For Youth Inc. engages youth who are facing challenges in their lives and assists them in becoming capable, connected, and contributing members of their communities.
Silvia Battaglia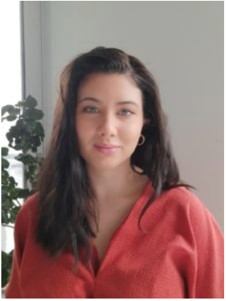 I am a dual citizen of Italy and Canada, with a strong passion for law and a focus on child and youth rights. I completed my BA in Political Science and Philosophy at the University of Toronto in 2018. Following that, I pursued my JD at the Lincoln Alexander School of Law in Toronto, where I am about to graduate. During the time between my BA and JD, I worked in the field of child protection and felt a profound calling to advocate for the rights of children and youth. This experience has fueled my passion for law, and I am dedicated to pursuing a career that promotes access to justice. I am particularly interested in exploring how this commitment can be applied to better serve and protect the rights of children and youth.
Stanford Yang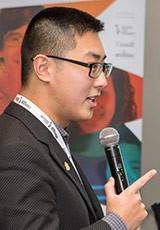 Stanford is completing a Bachelor of Arts with honours in psychology and a minor in criminal justice at the University of New Brunswick, Saint John. He is also a part of many ongoing research projects within the Department of Psychology as a member of the Music and Multisensory Processing lab, Centre for Criminal Justice Studies, and Speedlab. Aside from his primary research focus in psychology, Stanford is also part of the GlobalChild research program at the University of New Brunswick. He is currently working on his honours thesis on the relationship between religiosity/spirituality and resiliency in a Canadian context.
Mayara Costa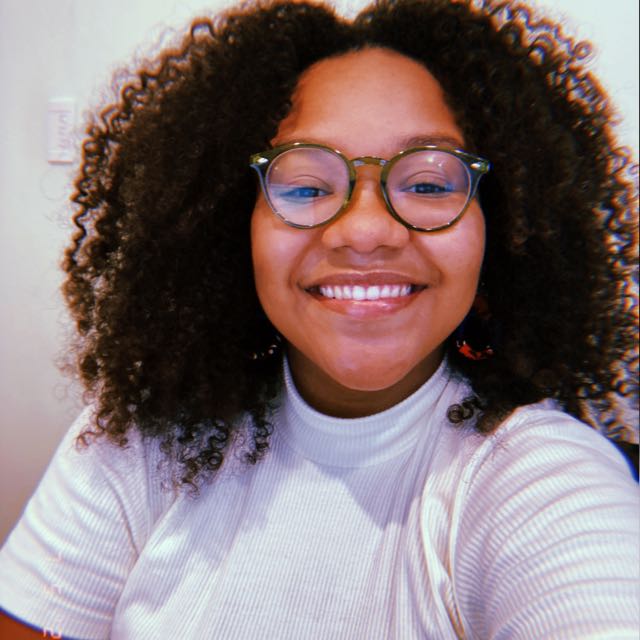 Mayara Costa is based in Brazil. She was a member of the CYAC from 2017 to 2020 and participated in the 2018 CATS conference as a workshop facilitator. She holds a Bachelor's degree in International Relations from PUC-Rio, where she also participated in research on development cooperation and refugee rights. She is currently a project and programme assistant at the Rio de Janeiro office of the Heinrich Böll Foundation, with a focus on human rights, technology policy, and social and environmental justice.
Deborah W. Parkes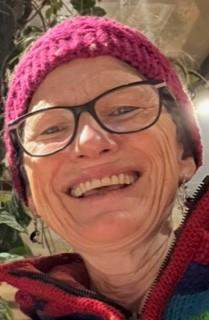 Deborah W. Parkes is a registered social worker and a PhD candidate in the University of Ottawa's School of International Development and Global Studies. Her doctoral research examines the contexts and processes by which children in Nepal are entrusted to Buddhist monasteries and how practices fit with the Convention on the Rights of the Child.