Dr. Gilles Julien
As a physician, clinician and researcher, Dr. Gilles Julien's mission is to enable children from vulnerable backgrounds to thrive and develop their potential. As a social pediatrician, Dr. Julien became interested early in his career in the causes of morbidity in children who are victims of social and economic inequalities. A visionary leader, he created a preventive approach, community-based social pediatrics, based on egalitarian co-intervention that ensures respect for each of the fundamental rights of the child, according to the Convention on the Rights of the Child, in collaboration with Me Hélène (Sioui) Trudel. This new approach is revolutionizing the way we work with children in very vulnerable situations and their families in Quebec.
Over the years, Dr. Julien has mobilized the population of Montreal's disadvantaged neighbourhoods through the establishment of three centers of expertise: Centre Hochelaga-Maisonneuve, Centre Côtes-des-Neiges and Garage à musique. His innovative approach is now spreading across the country through a community-based social pediatrics movement supported by the Fondation du Dr. Julien. His expertise and great contribution to society have been recognized on many occasions, both nationally and internationally. He is a recipient of the Gold Medal of the Lieutenant Governor of Quebec, the Order of Quebec and the Order of Canada, and an Ashoka Fellowship.
Dr. Ziba Vaghri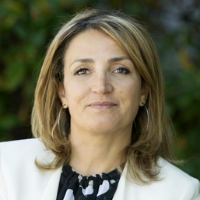 Dr. Ziba Vaghri is an Assistant Professor at the University of Victoria and the Director of the CIHR-funded GlobalChild research program. She has over two decades of extensive global health research and international experience in the areas of early child development and child rights and is one of the leading scholars in creating linkages between these two fields in Canada. 
Her current program of research takes a rights-based approach to the promotion of child health and development through creating child rights monitoring tools and platforms that facilitate the implementation of the United Nations Convention on the Rights of the Child. Dr Vaghri is also the lead author of the Manual of the Indicators of General Comment 7, and the leading scientist behind the idea of the Early Childhood Rights Indicators (ECRI), which is the digitized format of the manual.
As a global health researcher in the field of child health and development, Dr. Vaghri has worked with various international development and UN agencies including the United Nations Committee on the Rights of the Child, the World Health Organization, UNESCO, and UNICEF. She is currently serving as the co-Chair and the Secretariat of the Global Network of Research and Development Institutions (GNRDI), comprised of prominent child rights scholars and institutions across the globe, working under the auspices of the UN Committee on the Rights of the Child.
In 2014, she received a 5-year Scholar Award from the Michael Smith Foundation for Health Research.
Marv Bernstein, B.A., J.D., LL.M. - Child and Youth Advocate, Prince Edward Island 
Marvin Bernstein, B.A., J.D., L.L.M. (ADR), is a lawyer who holds a Bachelor of Arts, Juris Doctor, and Master of Laws in Alternative Dispute Resolution. He has decades of varied professional experience, having served in a variety of child and youth-focused roles over the course of his career. This has enabled Marv to advocate for enhanced rights-based services for children and youth in multiple provinces and territories, and at the federal level.
Marv is honoured and humbled to have been appointed as the first independent Child and Youth Advocate for Prince Edward Island. He officially took office on July 15th, 2020, when the PEI Child and Youth Advocate Act was proclaimed. His mandate under that legislation involves representing the rights, interests and viewpoints of all PEI children and youth through advocacy, reviews, investigations, public education, research and child/youth engagement. This work can be done on both individual and systemic levels. Marv is only the second Canadian to have served in a similar capacity in two different provinces, having acted as Saskatchewan's Children's Advocate previously. In between these two appointments, Marv served as Chief Policy Advisor for UNICEF Canada.
Marv is fortunate to have been awarded both the Saskatchewan Centennial Medal and the Queen Elizabeth II Diamond Jubilee Medal. He is also the recipient of both the Child Welfare League of Canada Advocacy Award and the North America Council on Adoptable Children Adoption Activist Award. He has been recognized as a Distinguished Alumnus by the University of Toronto (New College) and as a Distinguished Canadian who has, by invitation, endorsed the Joint Statement on Physical Punishment of Children and Youth.
Dr. Keiko Shikako
Canada Research Chair in Childhood Disability:Participation and Knowledge Translation. Assistant Professor - OT program, Associate Member - Institute of Health and Social Policy, Associate Member - Department of Pediatrics, Division of General Pediatrics, MUHC-RI
Jacqueline Leighton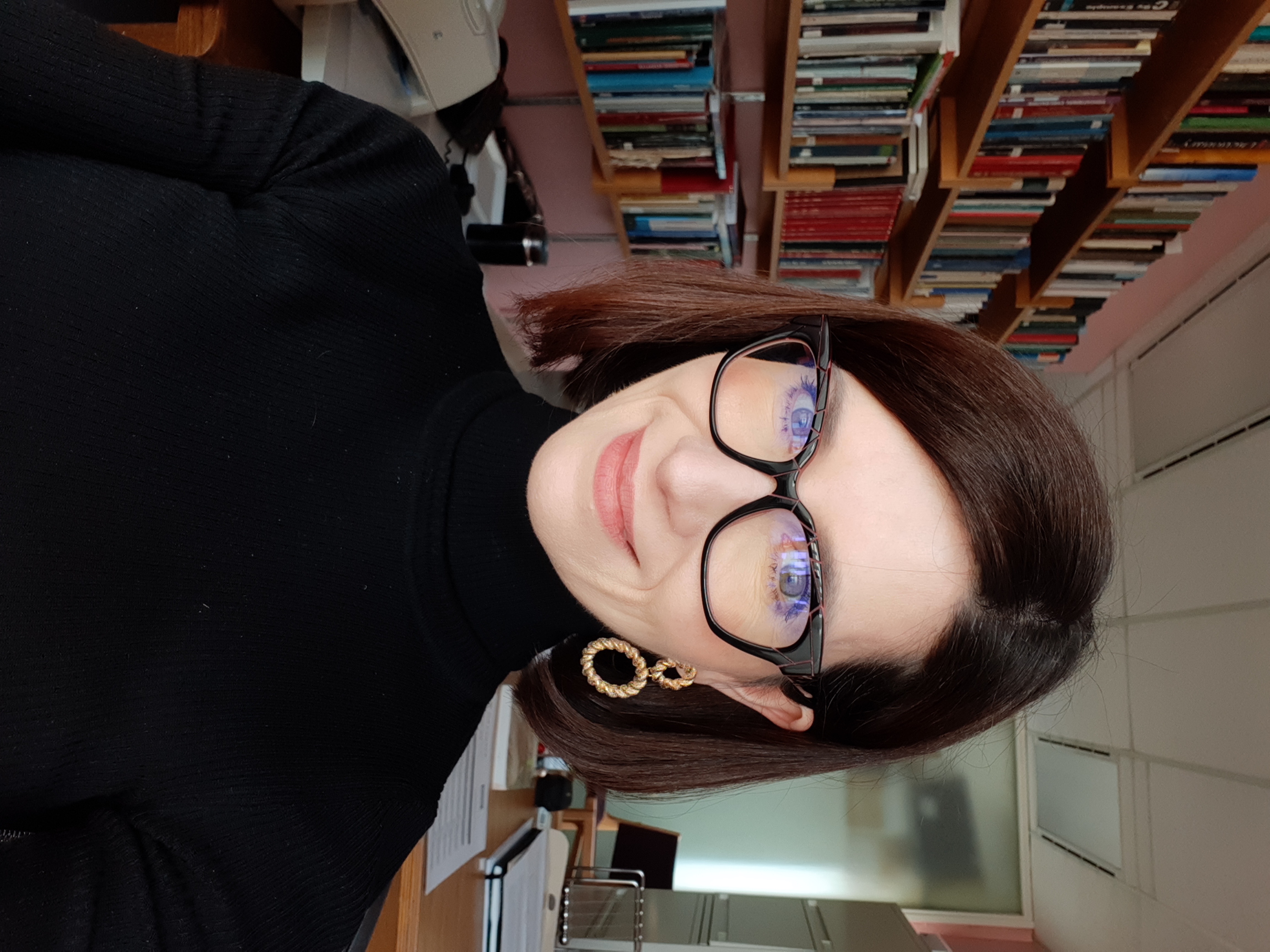 Informed by humanistic psychological models, the United Nation's Convention on the Rights of the Child (CRC) and her own Learning Errors and Formative Feedback (LEAFF) model, Jacqueline Leighton has spent over 20 years examining children's (and adults') affective, cognitive and social variables in the learning environments in which they develop and grow. Her focus on children's rights grew out of decades of research in student assessment and the techniques that are most defensible to use in order to meet the needs of children and students. Jacqueline Leighton's secondary research focuses on the methodological and theoretical underpinnings of think-aloud/cognitive interview techniques, and assessment methods designed to gather evidence of the response processes students use during assessments to substantiate claims about the knowledge and skills they have acquired. She has published papers in the Canadian Journal of Children's Rights and the International Journal of Children's Rights. Her new book on Leveraging Social and Emotional Assessment to Foster Children's Human Rights is to be released in July 2022. Much of Jacqueline Leighton's research is funded by Tri-Council research grants. She is Professor of Educational Psychology at the University of Alberta, and is affiliated with the Centre for Research in Applied Measurement and Evaluation (CRAME). She has been registered with the College of Alberta Psychologists since 2006.
Emily Chan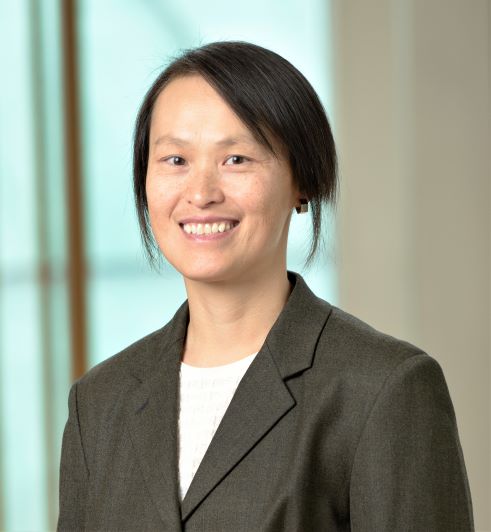 Emily Chan, Hons. B.A., LL.B. - Emily is the Community Development Lawyer at Justice for Children and Youth (JFCY); a legal clinic specializing in Children's Rights across a broad spectrum of legal areas; and with expertise in the application of the UNCRC in domestic legislation and litigation. Emily has appeared at all levels of tribunals and courts on behalf of her clients; and in test case interventions before the Supreme Court of Canada and other levels of court. In addition to casework, Emily participates in a variety of law reform and community initiatives, facilitates legal education workshops in various settings for young people, front-line staff, lawyers and the judiciary. Emily is a board member and treasurer of the Canadian Coalition for the Rights of Children; on the executive of the Education law section and the Constitutional, Civil Liberties and Human Rights section of the Ontario Bar Association; and a Canadian Association for the Practical Study of Law in Education. Emily graduated from Queen's Law School, articled at the Ontario Superior Court of Justice as the dedicated Divisional Court law clerk and was called to the Bar in Ontario in 2002; she joined JFCY in 2003 where she has also held the positions of Acting Executive Director and Street Youth Legal Services Lawyer.
Amr Omran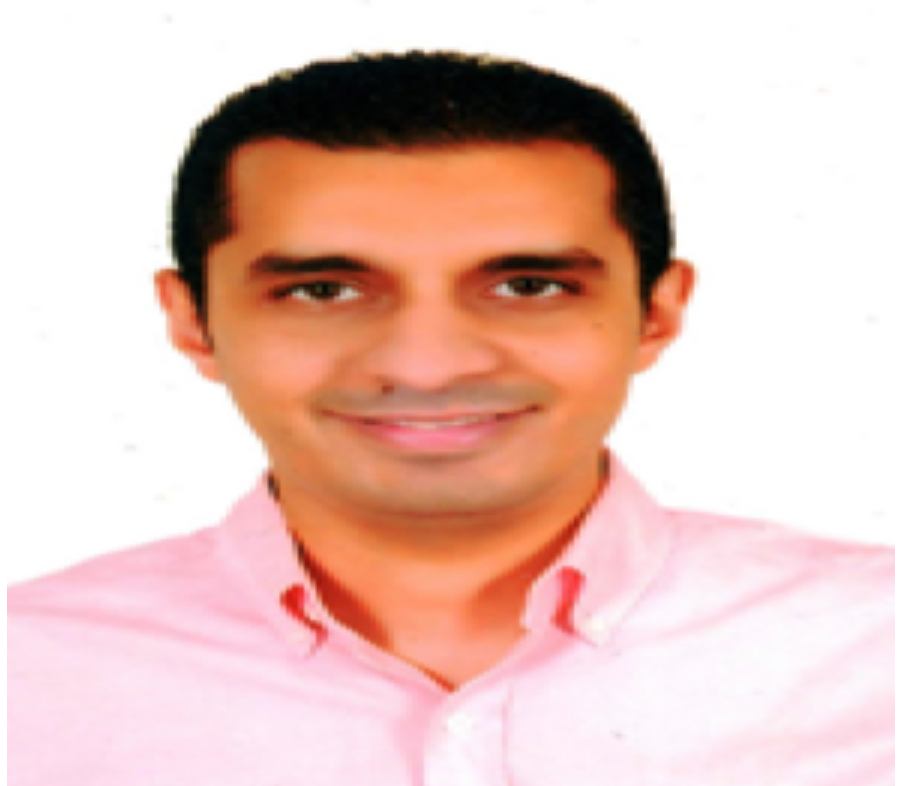 I graduated from the Faculty of Economics and Political Science – Cairo University in 2007, and I have a Master in Human Rights and Democracy from Saint Joseph University in Lebanon. I did a fellowship at the Office of the High Commissioner for Human Rights in Geneva from 1 August 2014 till 31 July 2015. I am currently working as a Human Rights Officer at the Supreme Standing Committee for Human Rights (Ministry of Foreign Affairs of Egypt) since April 2020, and I previously worked as a Human Rights Officer at the National Council for Human Rights of Egypt from November 2008 till March 2020. As part of my work at the SSCHR, I participated in drafting Egypt's reports submitted to the UN Committee for the Rights of the Child, and the UN Committee for the Rights of People with Disabilities in 2020. I am currently participating in drafting Egypt's report that will be submitted to the African Committee for the Rights and Welfare of the Child.
Wraychel Horne, Advocacy Representative, Office of the Child and Youth Advocate - PEI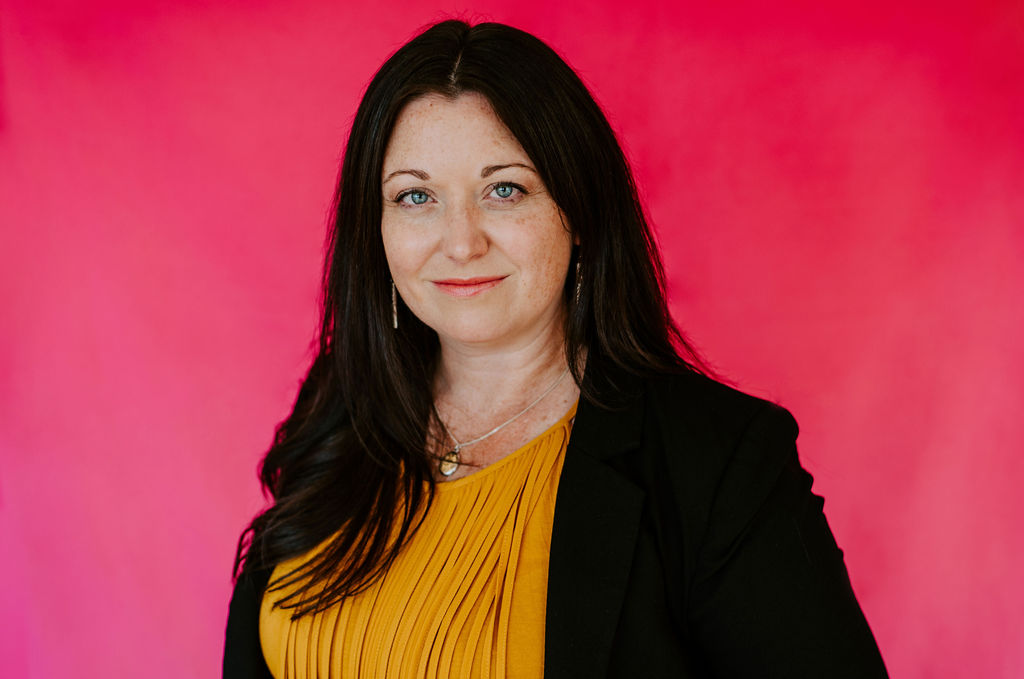 With twenty-four years' experience in service to children and youth including executive, not-for-profit leadership, government, and consulting roles, Wraychel Horne, M.A., has led diverse children and youth organizations: In Ontario, she was accountable for 6,000 participants and 2,000 volunteers in provincial, national, and international programming. She piloted programs for the Ministry of Children and Youth Services, and the Ministry of Training, Colleges and Universities. Ms. Horne had the privilege to develop the first paid co-operative education program outside of the Armed Services in Canada, "Summer Revive", expanding the program to the Oneida Reserve for Indigenous youth to gain employment in their home community while earning income and secondary school credits. In PEI, Ms. Horne conceptualized and launched The Montessori School of Charlottetown as a triple licensed private school, after school provider, and early childhood care facility. This endeavour received accolades from across the globe as a child-rights focused facility. Ms. Horne collaborates internationally with organizations in Jamaica where she advocated in-person, with the guidance of local experts, on behalf of 70,000 children and youth to request supports from government and the High Commissioner for Canada. She is a founding member of the global initiative, LEAD Montessori in the Czech Republic, linking leadership supports within sectors committed to child-centered services, emotional intelligence, and community-building. Ms. Horne is a PhD student with the University of Toronto, Ontario Institute for Studies in Education, Adult Education and Community Development program where she is employing participant action research methodologies for youth engagement in government services. Ms. Horne is humbled to have been asked to serve as part of the inguinal team in Prince Edward Island within the first independent Office of the Child and Youth Advocate for the jurisdiction
Dr. Erica Evans, Advocacy Representative, Office of the Child and Youth Advocate - PEI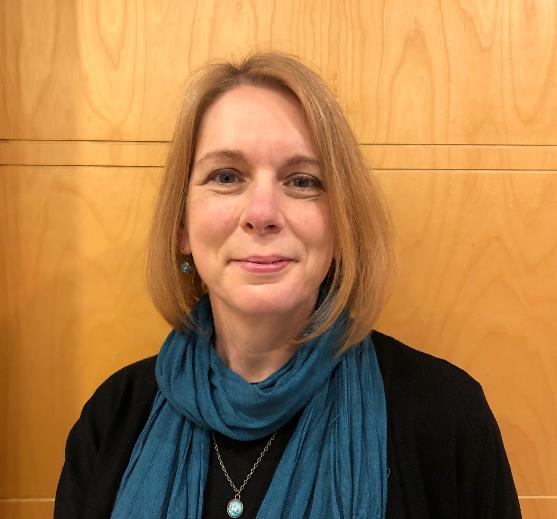 Erica Evans' career in education began as a primary teacher in the UK. Supporting improvements in early childhood education and care, Dr. Evans served as a government development officer in the Early Years Development and Childcare Partnership in Brighton and Hove, England. Dr. Evans' interest in children's rights and the enactment of the UNCRC has directed her work and study over the past two decades: As Senior Lecturer in Education at the University of Brighton, she worked with trainee teachers and early childhood education practitioners, with emphasis on inclusion, equalities and rights based education. At the University of Brighton, she was fortunate to engage in the European Erasums exchange program with a colleague from Karlstad University in Sweden. This experience broadened Dr.Evans' understanding of rights based education in differing cultural contexts. Completing a Masters in Education, with a focus on participatory practice, Dr.Evans' continued to study children's rights, successfully completing the Professional Doctorate in Education. Her thesis researched the participation rights of babies and toddlers in early childhood education and care centers. Findings highlighted the interdependence of protection and participation rights, and the importance of attuned, responsive care giving that prioritizes opportunities for the voices of the youngest children to be heard and acted upon. Dr. Evans is the co-author of the Amnesty International First Steps resource pack, supporting educators to introduce rights to children aged 3-5; a contributing author to Integrated Working with Children and Young People; and The Theory and Practice of Voice in Early Childhood: An International Exploration. Dr. Evans is honoured to have joined the Advocacy team within the Office of the Child and Youth Advocate - PEI.
Blair Legere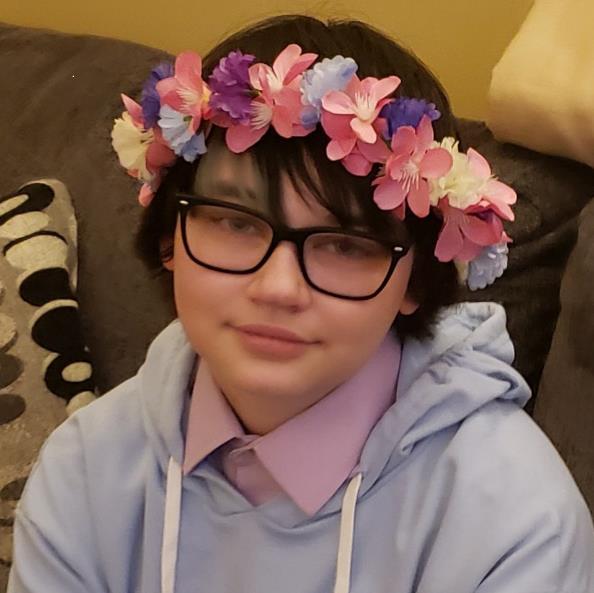 Blair is a 16 year old Trans Gay Youth who lives in PEI who is self-described as struggling with societal norms and trying to fit into a dated and traditional society. Blair recognizes he is not always supported and as such, has suffered discrimination. Because of this, Blair is committed to making change happen!
Sakiko Yamaguchi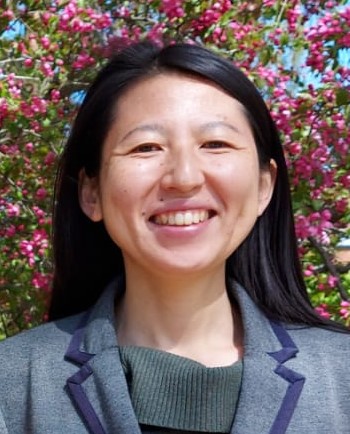 Sakiko Yamaguchi, PhD is currently a postdoctoral fellow of the Knowledge Translation Program at CHILD-BRIGHT Network co-led by Dr. Keiko Shikako Thomas (Canada Research Chair in Childhood Disability, School of Physical and Occupational Therapy, McGill University). Prior to her postdoctoral training, she was involved in scoping review of youth participation in mental health policymaking and global consultations with various stakeholders to critically examine the current literature as well as the on-the-ground experiences of children and youth with diverse backgrounds in policymaking. During her PhD study at the Division of Social and Transcultural Psychiatry at McGill University, she conducted community-based participatory research to explore local perspectives and experiences of alcohol use among the Peruvian Andean highland indigenous population. During her nine-month fieldwork, she learned how to build trust with the hard-to-research population by understanding indigenous history and cultural practices, and by navigating the language barrier and the sensitiveness of the topic surrounding alcohol use and mental health. Her commitment to knowledge translation also led her to design workshops for prevention of underage drinking in collaboration with a local high school, health centers, and NGOs. During the past and current training, she has gained critical insights into participation of the marginalized populations, such as children and youth with disabilities and mental health challenges, in research, and creation of culturally safe space and ethical practices for their meaningful engagement.
Haley Flaro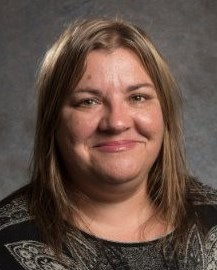 Haley Flaro has more than 25 years of management and administration experience in non-profit and community-based sectors. A leader in health and disability advocacy, she has been making her mark in communities across New Brunswick as Ability New Brunswick's executive director since 2006. Haley is a community builder, a published author, as well as a dedicated advocate for persons living with a mobility disability, youth, seniors, and persons living in poverty. Haley Flaro serves on several government committees and boards related to poverty, social assistance, employment, health and disability. Among others, Haley is vice-chairperson of WorkSafeNB, chairperson of the Accessible Canada Outdoor Spaces Technical Committee, and a member of the Ocean Allies Diversity & Inclusion Advisory Committee.
Dr. Kelly Harding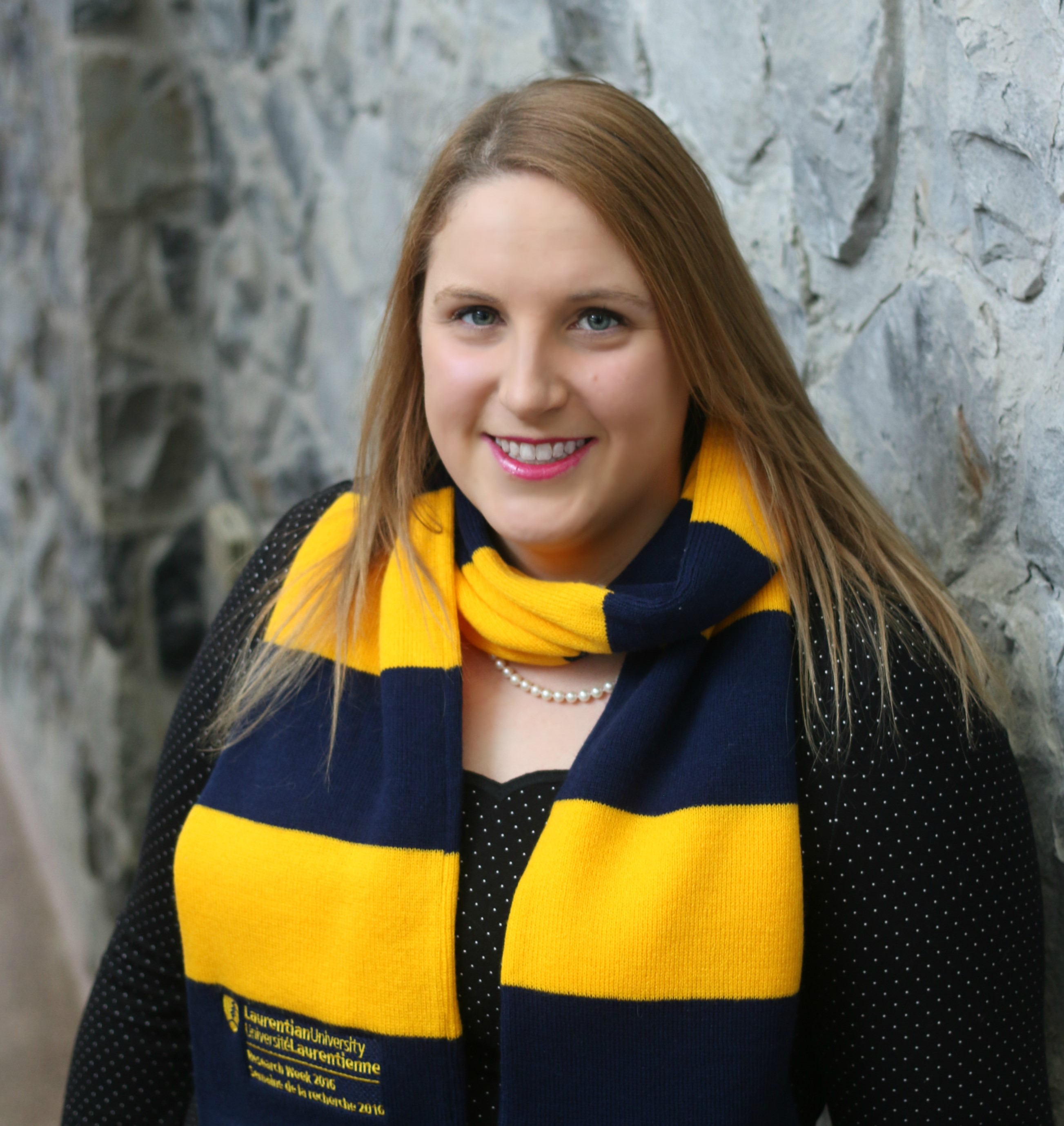 Dr. Kelly Harding is the Director of Research Administration and a Research Associate with CanFASD.
Dorothy Reid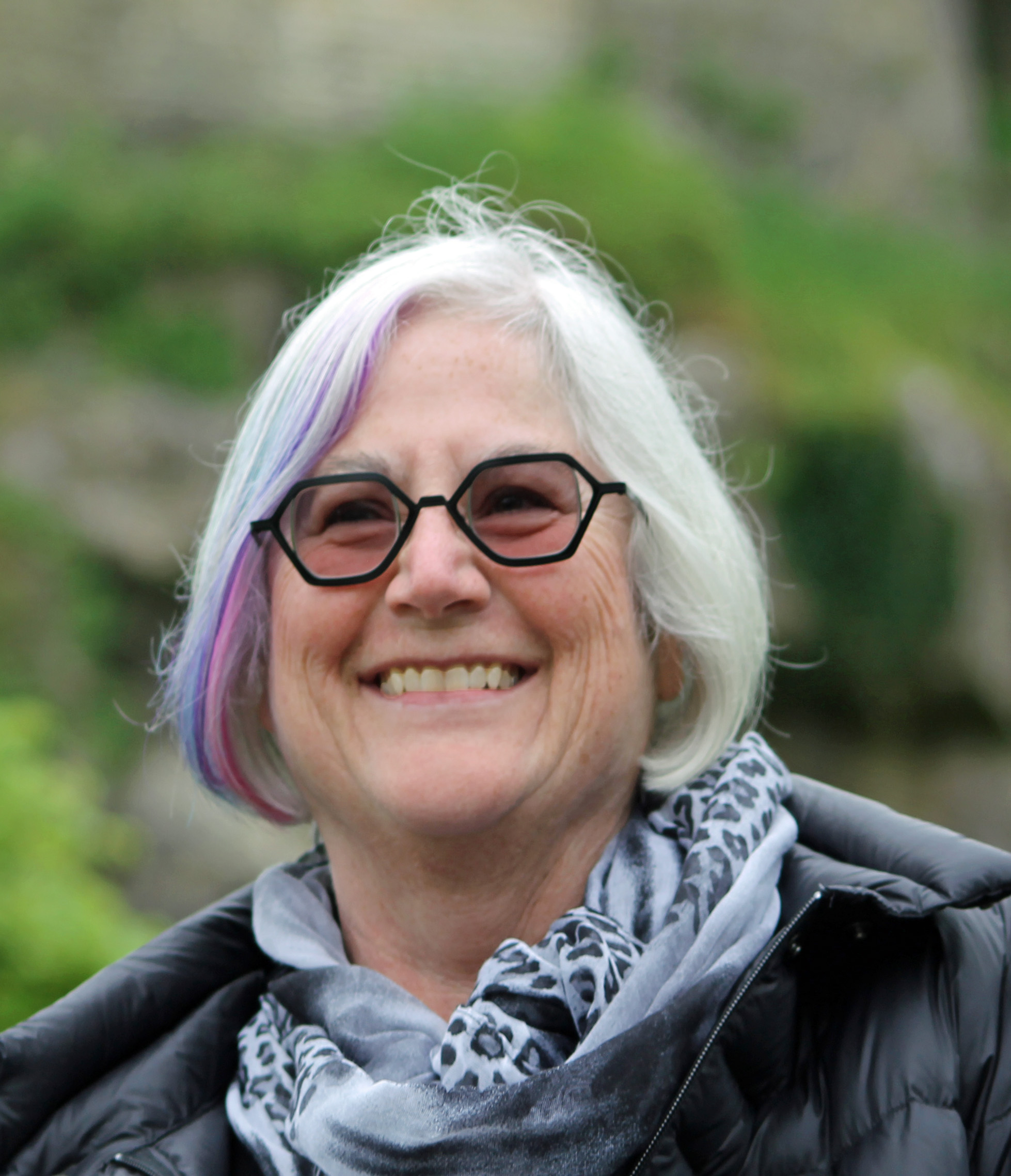 Dorothy Reid is the owner of Reid Wellness Consulting, providing consultation and training to individuals and organizations on maintaining wellness. She has extensive professional experience in working with individuals with FASD and other mental health concerns and developed interventions for offenders with cognitive deficits. After obtaining a diagnosis of FASD for their two sons, Dorothy and her husband have been involved in the development of support groups for parent and caregivers of children with disabilities. Dorothy is the Co-Chair of CanFASD's Family Advisory Committee.
Marsha Wilson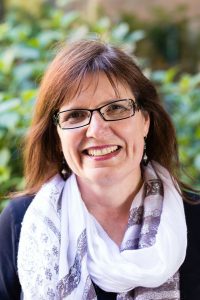 Marsha Wilson is the parent of an internationally adopted adult son with FASD. She has a master's degree in leadership and special education and did her thesis on the design and implementation of support groups for families living with FASD. She has been a college instructor in special education and disability studies for 30 years. Marsha also works in private practice supporting families with children with FASD and volunteers on the board of a local child development centre. Marsha is a member of CanFASD's Family Advisory Committee.
Dr. Katherine Flannigan

Dr. Katherine Flannigan is a Research Associate with CanFASD. She is also a Registered Psychologist in the provinces of Alberta and British Columbia.
Dr. Jacqueline Pei

Dr. Jacqueline Pei is a Professor in the Department of Educational Psychology and Assistant Clinical Professor in the Department of Pediatrics at the University of Alberta. She is also a practicing Registered Psychologist and the Senior Research Lead with CanFASD.
Lauren Richardson

Lauren Richardson, a member of the Adult FASD Expert Consultation Team, CanFASD, was diagnosed with FASD at the age of 27. Since receiving her Fetal Alcohol Syndrome diagnosis she has become a self advocate and a public advocate for others.
Wanda Beland

Wanda Beland, along with her husband Marc, are adoptive parents of four adolescents and adults with FASD. She is the executive director of the NWR FASD Society; has coordinated diagnostic clinics, caregiver/family, youth and adult FASD programs and Parent-Child Assistance Programs (PCAP).
Maria Godoy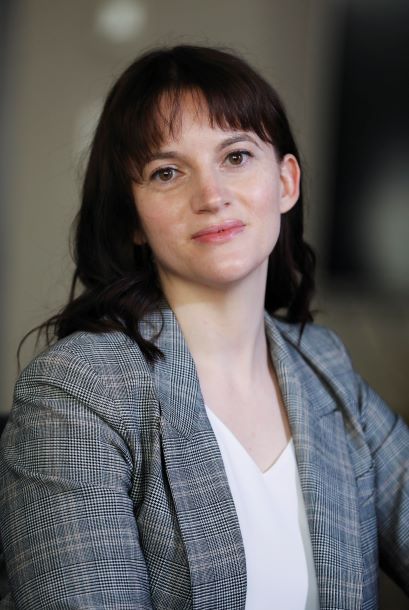 Maria Godoy is a settler-immigrant currently residing in Treaty 1 territory and the homeland of the Red River Metis. She is Acting Deputy Manitoba Advocate for Children and Youth and began her role at MACY as a Researcher with previous experience in community-based and participatory research approaches and non-profit leadership. She has authored numerous reports on human rights issues affecting children and youth in Manitoba including, youth homelessness, solitary confinement in custody, infant mortality, and more. Maria has a Masters in Science in Social Policy and Intervention from the University of Oxford, awarded with distinction. Maria was born and raised in Argentina and immigrated to Canada when she was 14 years old. Her main interests are her family and dog, cycling, and coffee. Maria is a passionate advocate for children's rights.
Jane Stewart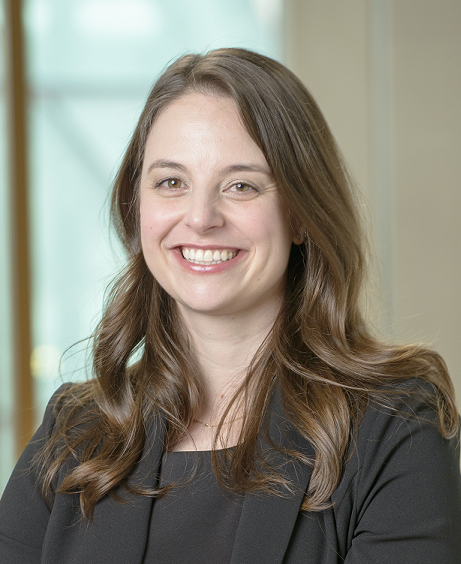 Jane Stewart is a staff lawyer at Justice for Children and Youth, practicing in all areas of the clinic's work, including education, youth criminal justice, child protection, health and mental health, privacy, victim/witness assistance, policing and corrections, housing and homelessness, income assistance, and others. Jane was called to the bar in 2010 after articling with the Department of Justice's Legal Excellence Program, and practiced with the Department of Justice and a boutique Indigenous law firm prior to joining JFCY in 2015. Jane has appeared before numerous tribunals and at all levels of court in Ontario, as well as the Federal Court, Federal Court of Appeal, and Supreme Court of Canada, where she argued a number of children's rights issues on behalf of JFCY, including matters concerning the interpretation and application of the Youth Criminal Justice Act and the experience of children charged with offences under that Act.
Arlene Eaton - Erickson, Manager of Intake and Outreach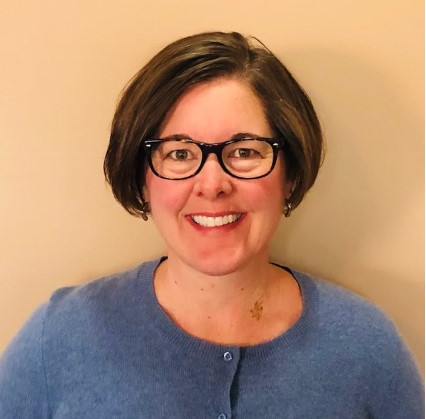 Arlene has been a social worker for 25 years and is currently the Manager of Intake and Outreach with the OCYA. She has been with the OCYA for seventeen years in a number of different roles. Prior to this she was with Child and Family Services (Human Services) as a front-line worker and supervisor from 1996-2004. Arlene is also a sessional instructor with the University of Calgary (Faculty of Social Work) and Grant McEwan University. Arlene is passionate about the rights of young people, and committed to reconciliation work personally and professionally.
Kim Spicer, Director, Investigations and LRCY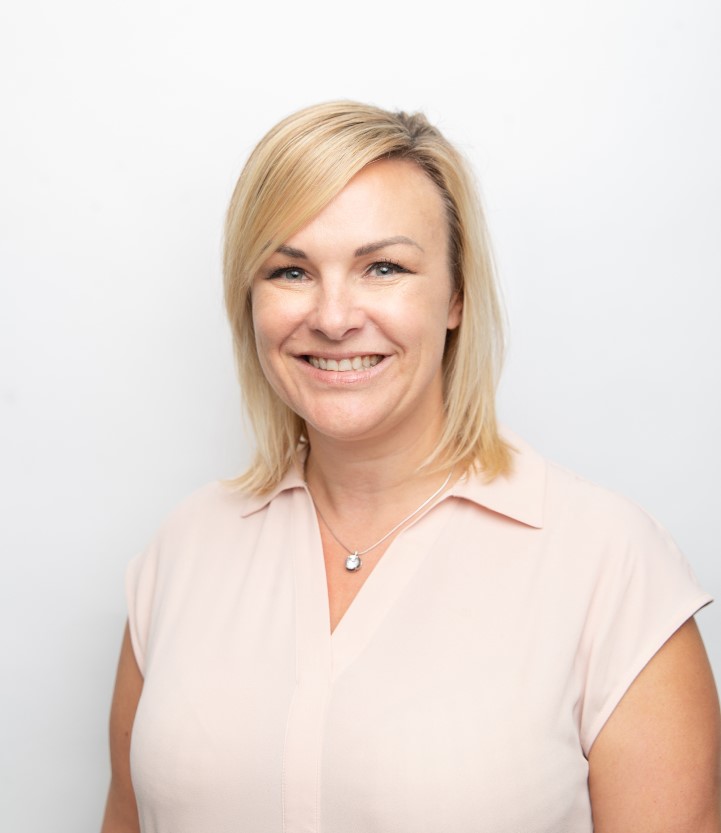 Kim joined the OCYA in August 2019 as the Director of Investigations and Legal Representation for Children and Youth (LRCY). Kim has over 21 years of experience in the public service and has worked in a variety of positions with Children's Services. Prior to joining the office, she held the position of Senior Manager, Policy and Practice, within Children's Services. During this time, Kim lead the development and implementation of the Child Intervention Practice Framework. She was also seconded to Justice and Solicitor General to initiate the Alberta Family Court Project. Kim's formal qualifications include a Masters in Pubic Administration and she is a registered social worker. Kim is passionate about systems change through the focus on continuous improvement of services and supports provided by government to ensure that vulnerable young people have their needs met.
Dr. Lori Vitale Cox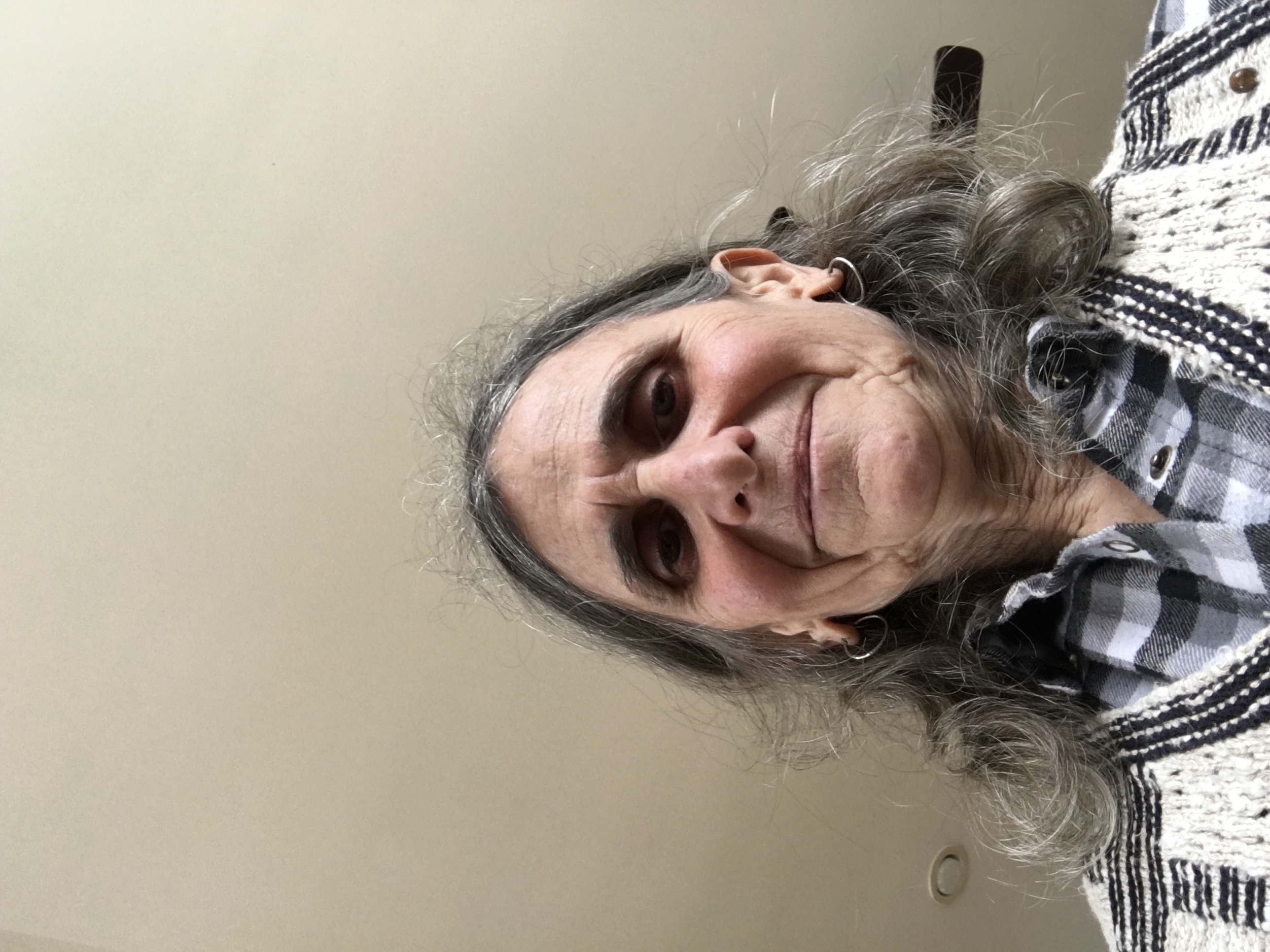 Dr. Lori Vitale Cox is a community researcher and clinician who works in Elsipogtog First Nation where she is the Director and founder of the Eastern Door Center for diagnosis, prevention and intervention of neurobehavioral disorders related to prenatal exposure to trauma, drugs and alcohol. She founded and directed the Nogemag Healing Lodge an alternative school for children and youth in trouble with the law, suspended from school and exposed to high levels of trauma. She has been active in FASD research, diagnosis, and intervention for many years designing the Medicine Wheel Tools in collaboration with FN elders to help provide culturally safe tools for screening, diagnosis and interventions that also take into account the effects of intergenerational trauma. Her TES , Two Eyed Seeing Assessment Tool is based on the work of M'igmag elders Murdena Marshall and Noel Milliea. Using a family and system based approach and designing innovative therapeutic interventions such a community gardening involving elders and youth at risk the rate of FASD in the community has significantly decreased and many of the affected youth involved in the programs have gone on to complete high school and to live productive lives. She is presently involved as co-collaborator on a 5 year National Crime Prevention Project in NB and as Principle Investigator on 2 CIHR indigenous research projects. She has been appointed as adjunct professor at UBC Department of Pediatrics, Faculty of Medicine where she is collaborating.