​
 
HIGHLIGHTS
EVOLUTION FUNDRAISING CAMPAIGN
Mission accomplished!
The Université de Moncton's Evolution Fundraising Campaign has exceeded its goal: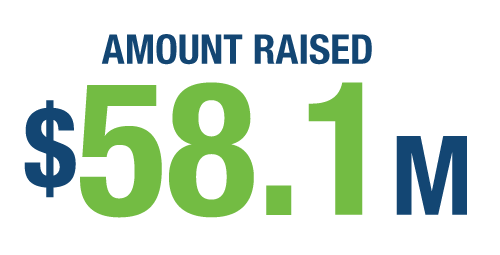 ​
The success of the Evolution Campaign rests on your great generosity and on the four previous major campaigns, which laid the foundation for a promising university culture of philanthropy.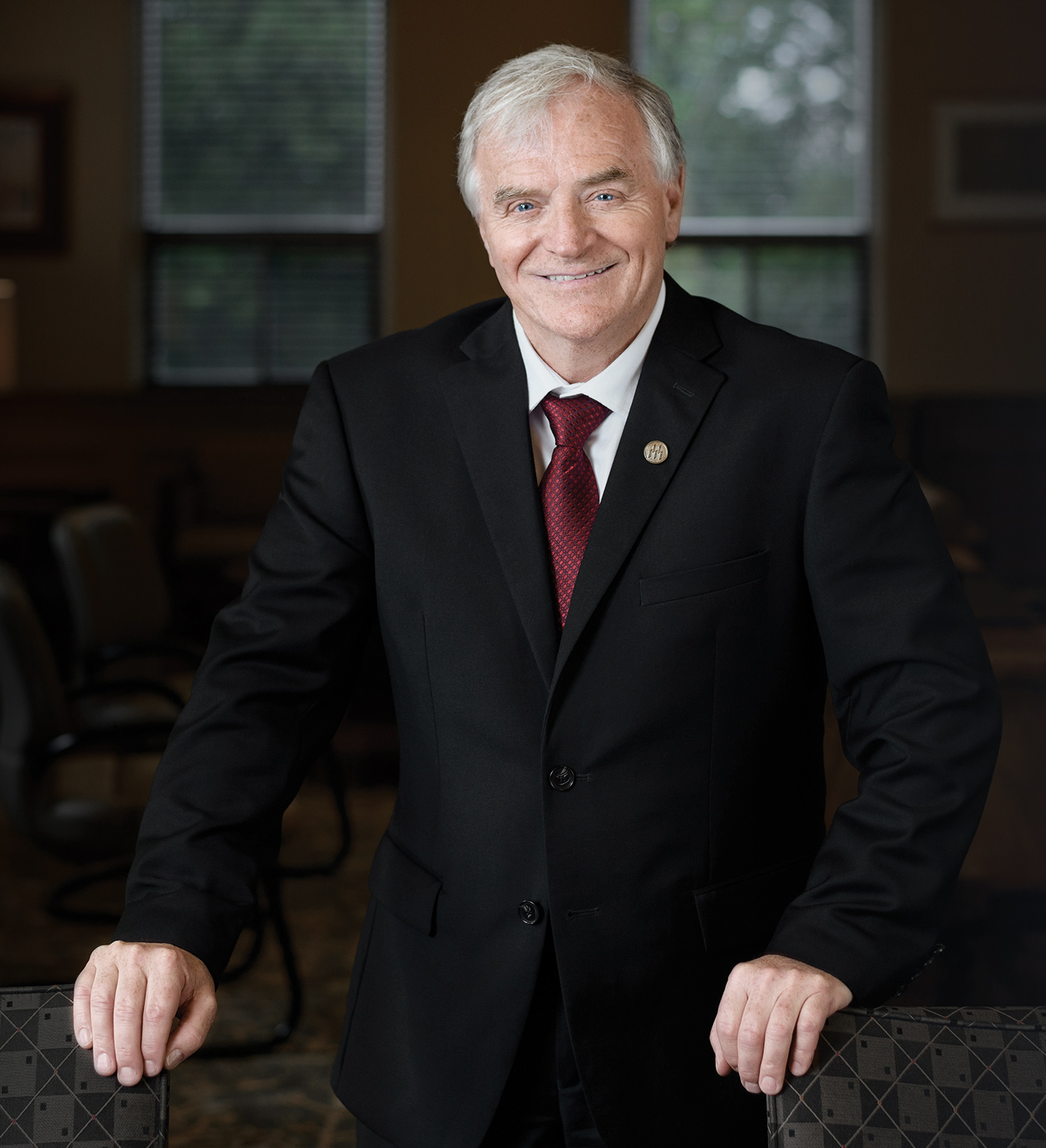 " When I arrived at the Université de Moncton, one of my first observations was without a doubt the generosity of the community. Exceeding an ambitious goal, as you did with the Fundraising Campaign, is a perfect illustration of this. This generosity is essential to the growth of our institution and is one of the pillars of our success. Thank you to the donors who once again believe in us. A thriving student experience and the enhancement of excellence in research and innovation are at the heart of our motivation to developing future leaders and contribute to the vitality of the community. Let's build on the success of the Evolution Fundraising Campaign and look forward to our continued success."
Dr Denis Prud'homme
President and Vice-Chancellor
DISTRIBUTION OF DONATIONS
Two major themes are at the heart of the Evolution Campaign: enriching the student experience and increasing excellence in research and innovation at the Université de Moncton. The funds raised will allow us to implement transformational, innovative, inspiring projects that benefit both the university community and the outside world.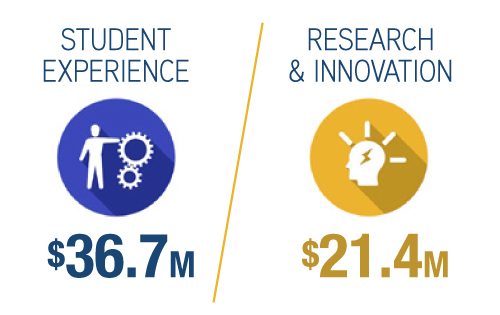 ​
IMPACT OF DONATIONS
A rich and memorable student experience
The support received will translate into a multitude of initiatives creating optimum conditions and a stimulating environment that fosters memorable learning experiences and the success of the student community on all three campuses. Here are a few examples of upcoming projects: carrying out student initiatives, redesigned collaborative spaces, experiential learning and modernized facilities that encourage innovative instructional methods.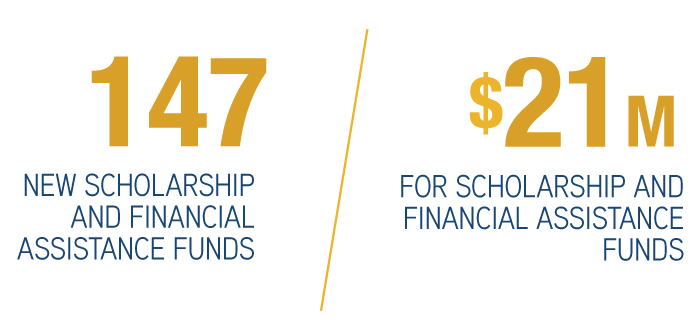 ​
An improved scholarship program
The Université de Moncton continues to develop generous scholarship and financial assistance programs to support its students, recruit new students and support those enrolled in its graduate programs.
Excellence in research and innovation
Thanks to your contributions, the Université de Moncton can position itself as an essential player in research-development-creation-innovation in the Atlantic Provinces. It will be able to give even better support to its researchers in the priority fields of research: Acadian and minority studies, health and environment.
​
ORIGINS OF DONATIONS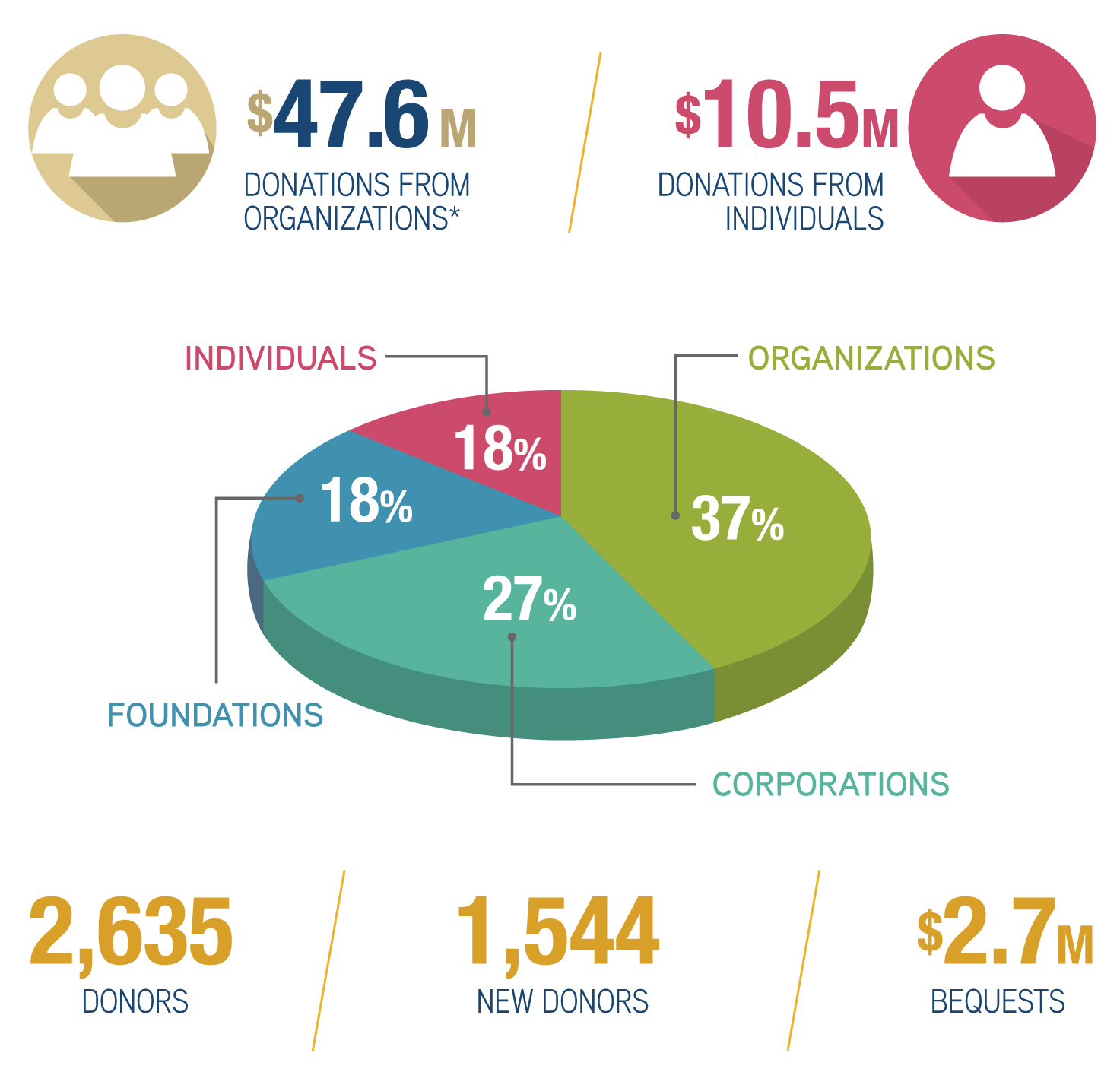 6,2 M$ was raised through support from the university community (staff and faculty; graduates; alumni; retirees).
The average donation was over $4,000
*This category includes organizations (non-profits, associations, municipalities, special government funds and
religious communities), corporations (business, financial institutions) and foundations.
COLLECTIVE SUCCESS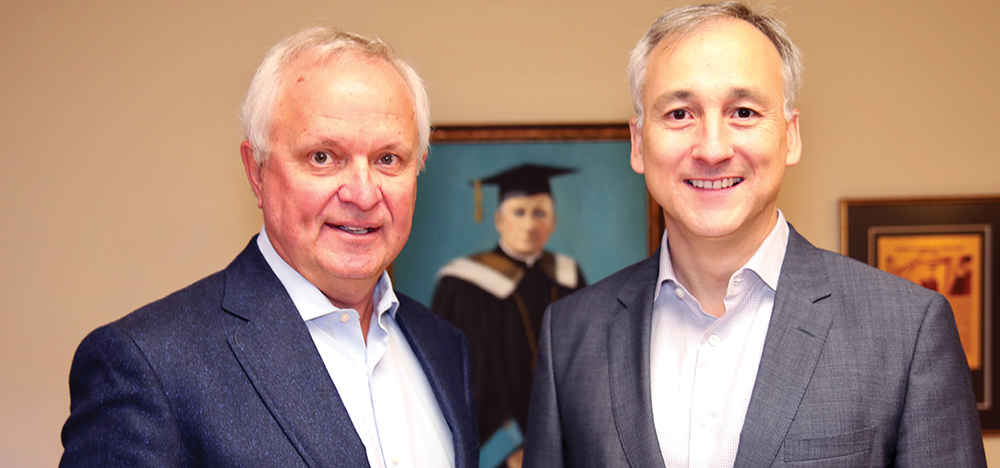 "The Université de Moncton is a major catalyst for Acadian society and the Francophone community, and it is our shared duty to support its continued participation in the social, cultural, economic and political evolution of our communities."
Camille H. Thériault
Co-Chair
"The funds raised will allow us to create winning conditions to educate leaders and persons who are highly qualified to work in every sector of our economy. The will launch a new generation of innovative researchers participating in the advancement of knowledge."
Bernard Lord
Co-Chair
Thank you for being at the heart of our evolution