The Modern-Day Management Training Program

Acquire management tools that will accompany you throughout your career!
10 years of success !
Over the past 10 years, we have trained over 350 managers and professionals from various fields in effective leadership and management. A wide range of experienced trainers have partnered with us to offer public and customized cohorts for over a decade. It is with great pleasure that we highlight the success of the program this year !
Join us for the next cohort this fall!
The Modern-Day Management training program is composed of 9 workshops with themes that will enable you to increase your effectiveness as a manager. The learning activities will give you the opportunity to refine essential leadership competencies and to develop skills that will enrich your professional life.
This training program will benefit your organization by:
     • training a more versatile workforce, equipped with an exceptional capacity to adapt to change;
     • creating a more positive and stimulating work environment
     • increasing productivity and work satisfaction
     • improving relationships between management, staff, and clientele
     • increasing its profitability and utilizing your resources more efficiently
     • reinforcing the sense of belonging to your organization
This Training Program is Designed for:
Entrepreneurs
Middle managers
Team leaders
Supervisors
Anyone who aspires to a management position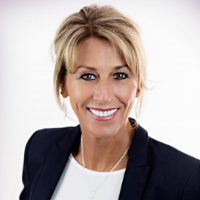 "I really enjoyed the Modern-Day Management training program for many reasons, but mostly because of the various trainers with a lot of experience, which helped to enrich the program. The contents of the modules were appropriate and touched on the important aspects in the management of a business. After 37 years on the job market, I learned many things that I have already applied. I would recommend this program to all managers and future managers."
Denise Lagacé Rioux - CBDC Victoria Madawaska-Sud inc.
 
"The Modern-Day Management training program was a very enriching experience for me, both professionally and personally. Thanks to this program, I am better able to understand the realities of sound and effective management, which is a real challenge in the current pandemic context. The group training allowed me to meet a lot of people and to have some very interesting discussions. I was also very impressed by the efficiency of the Continuing Education staff, who greatly contributed to the success of this experience."
Florian Euzen - Société Nationale de l'Acadie (SNA)
Educational Process
The specialized educational process will allow you to progressively integrate the knowledge and skills that you will acquire and offer you the opportunity to network with leaders from various backgrounds. Group size is limited to promote a quality learning atmosphere for all participants.
Delivery
This program is offered virutally (via Microsoft Teams or Zoom). Consult the training schedule for more information.
The program can also be offered for your employees to suite your needs. Contact us for more information: perfectionnementprofessionnel@umoncton.ca or, (506) 858-4000, ext. 4121. 
Schedule
This program is composed of 9 workshops and is offered in blocks of 2 to 3 hours on weekdays between 9:00 and 4:00 at the rate of approximatly one workshop per month. 
Fees
$ 2,500 per person
Financing Possibility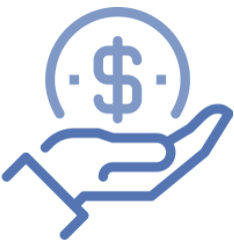 The Labour Force Training Program offered by the Post-secondary Education, Training and Labour NB is an employer-driven intervention to invest in the skills development and employment needs of the workforce. For more information about the eligibility criterias or, to obtain an application form, please visit the GNB website.
Customized Training
This program can be adapted and offered exclusively for your employees. 
Contact us for more information at: perfectionnementprofessionnel@umoncton.ca or, (506) 858-4000, ext. 4121.