A Winning Investment for Your Organization!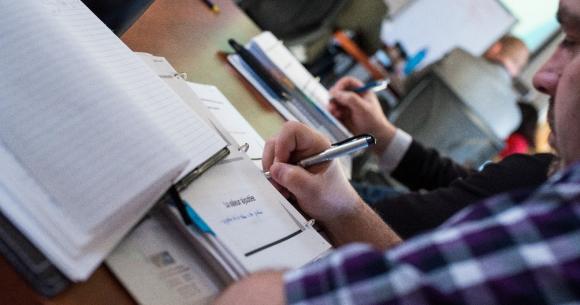 10 Good Reasons to Choose the Modern-Day Management Training Program:
Develop your management and supervision skills.
Improve your ability to direct better performing work teams.
Increase your motivation at work and that of your colleagues.
Improve your ability to communicate efficiently with colleagues and clients.
Acquire skills to intervene effectively during a conflict.
Become an effective change leader.
Improve your creative management skills.
Quickly accumulate practical management knowledge.
Progress in your career.
Receive a certificate of achievement.
This training program will benefit your organization by:
     • training a more versatile workforce, equipped with an exceptional capacity to adapt to change;
     • creating a more positive and stimulating work environment
     • increasing productivity and work satisfaction
     • improving relationships between management, staff, and clientele
     • increasing its profitability and utilizing your resources more efficiently
     • reinforcing the sense of belonging to your organization
This program can be adapted and offered exclusively to your employees within our facilities or, at your workplace. Contact us for more information.