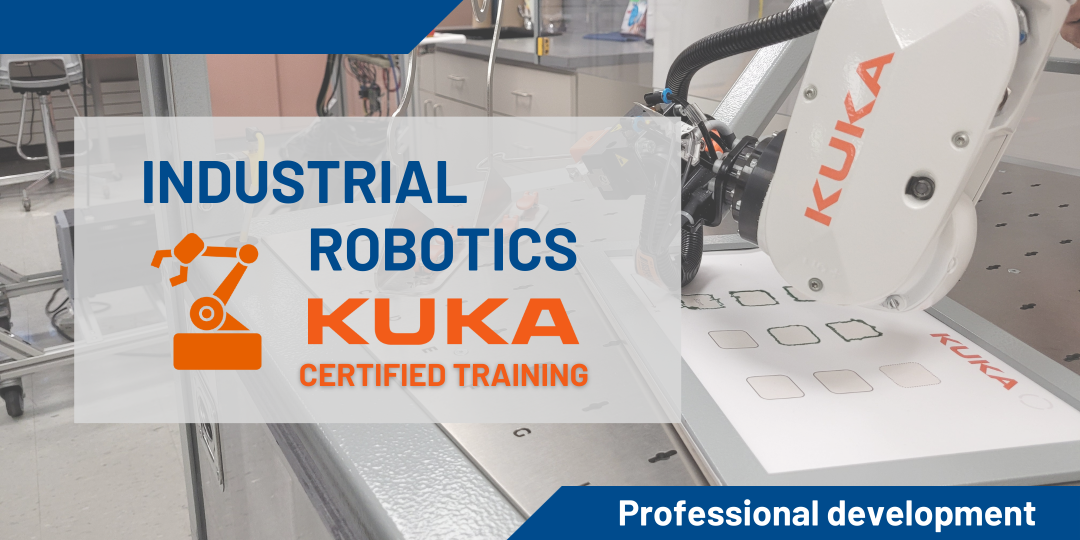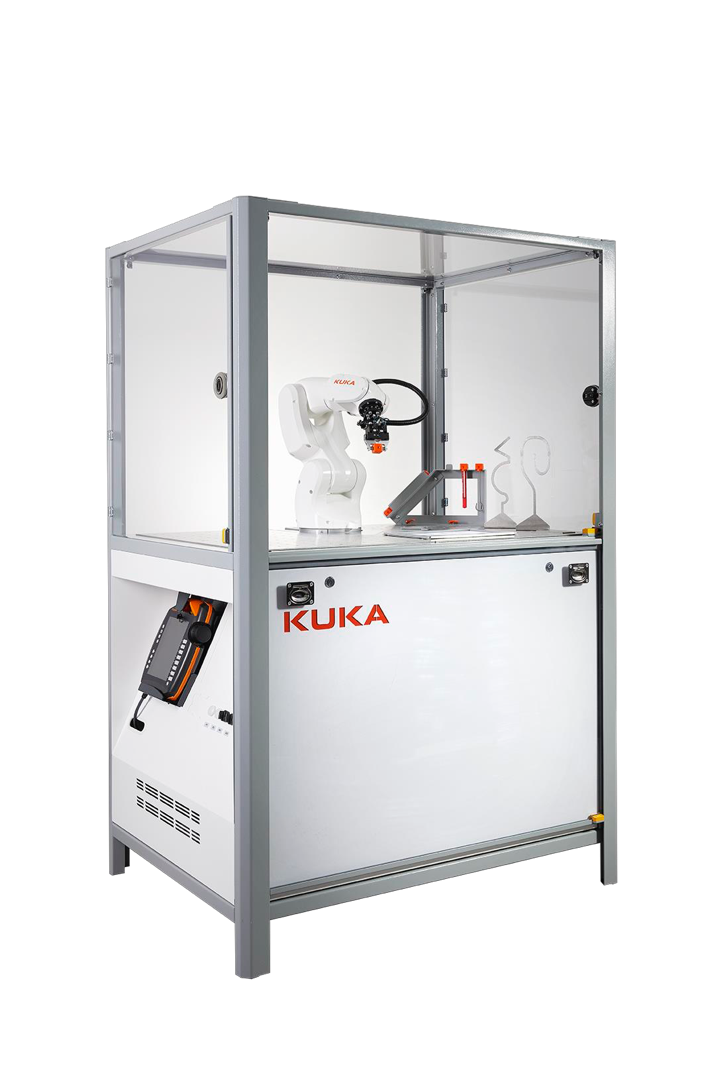 ROBOTICS
KUKA Training - Level 1 
This training is dedicated to critical knowledge of industrial robots. You will learn about the structure of a robot, base programming, and all the necessary operations to commission a KUKA robot.
During the hands-on training, you will be able to operate a KUKA robot, make it move, and create industrial robot manipulation programs and applications.
The ready2_educate training cell, created by the KUKA company, is used across the world by "KUKA Colleges" to teach robotics. Thanks to its ingenious design, it can provide specific training sessions to people who work in robotics. This training course is offered by the Université de Moncton Engineering Faculty's R.E.I. 4.0 Robotics, Electronics & Industry 4.0. Research Lab., which is funded by the Atlantic Canada Opportunities Agency (ACOA) and the New Brunswick Innovation Foundation.
A hands-on training course provided by specialized instructors certified by KUKA. A complete training curriculum to prepare you for the use of a KUKA industrial robot !
Contents :
Introduction to robotics
Structure and function of a KUKA robot system
Robot operation and cell safety
Working with the Navigator
Operating the smartPAD and Navigator
Moving the robot
Moving the robot manually
Mastering the robot and calculating load data
Working with the tool and base coordinate systems
Moving the robot in the tool coordinate system
Moving the robot in the base coordinate system
Creating point-to-point motions
Creating a dummy program
Creating CP motions
Creating logic functions
Programming triggers and gripper operation
Logic and switching functions
Component handling exercise
Working with Spline blocks
Programming Spline blocks
Training module: Expert programming outlook
Working with WorkVisual
The contents of this training course, as well as all the proposed exercises, will be available in English and in French. 
Course Outline: This course is composed of 25 learning modules and 10 practical sessions. An evaluation will be administered at the end.
Prerequisite: Professional Technical Training
Target Audience: People who work in the industrial and manufacturing fields, have completed professional technical training, and have a KUKA robot as a work tool, or wish to work with this industrial robotics tool.
Location : Flexible
Delivery method : In person
Schedule: Customized training. The schedule will be determined according to the availability of the trainers and the company staff interested in taking the training.
Fees: $2 500 per person
Course materials are included. Lunchs and health breaks (and parking permits on our Moncton campus) are included when held on campus.
Conditions of success: Participants must attend all theoretical and practical sessions included in this course. A written evaluation will be administered at the end of the course, and a passing score of at least 60 % is required to obtain the certification.
Continuing Education Units (CEU): 3,5
Financing possibility: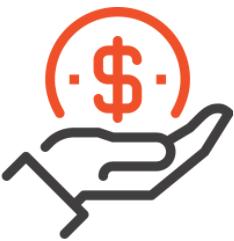 The program provides funding to eligible businesses and organizations to train individuals who are being considered for an available job in their company and/or to improve the skills and opportunities of their new or existing employees. It is recognized that employee training is primarily the responsibility of the employer; however given the current labour market context in New Brunswick, the WorkingNB branch of the Department of Post-Secondary Education Training and Labour (PETL) wants to encourage employers to provide strategic training to their workforce as per the program's criteria.

For more information:
Contact M. Yassine Bouslimani email:  yassine.bouslimani@umoncton.ca, or call (506) 858-4000, ext. 4756
Trainers :
Yassine Bouslimani, Ph. D, Engineer
Yassine Bouslimani is the Head of the Electrical Engineering Department. He has been a full professor under the employ of the Université de Moncton since July 2000, as well as an associate professor at the Collège communautaire du Nouveau Brunswick (CCNB), Bathurst campus, since 2018. Dr. Bouslimani is a registered Professional Engineer at the Association of Professional Engineers and Geoscientists of New Brunswick (APEGNB), a senior member of the Institute of Electrical and Electronics Engineers (IEEE), and a lifetime member of the Optical Society of America (OSA) and the International Society for Optics and Photonics (SPIE). His expertise in electronics and on-board systems has allowed him to lead many research projects at the Université de Moncton in the fields of Internet of Things (IoT), robotics and industrial robots, smart systems, mobile devices and technologies, Web application, cloud computing, wireless communication technologies, and smart homes. He also heads a research team at the Université de Moncton in partnership with the University of New Brunswick for a project funded by the Canadian Space Agency as part of the CubeSat initiative to design a satellite for New Brunswick. In the past, Dr. Bouslimani has secured significant funding for his research from various organizations, such as the NSERC, the NBIF, Mitacs, and the ACOA. He has also authored many scientific publications and holds the copyright for around 15 software programs registered at the Canadian Intellectual Property Office (CIPO). In addition, he also obtained a robotics certification from the Mississauga KUKA College in 2017.
Mohsen Ghribi, Ph. D, Engineer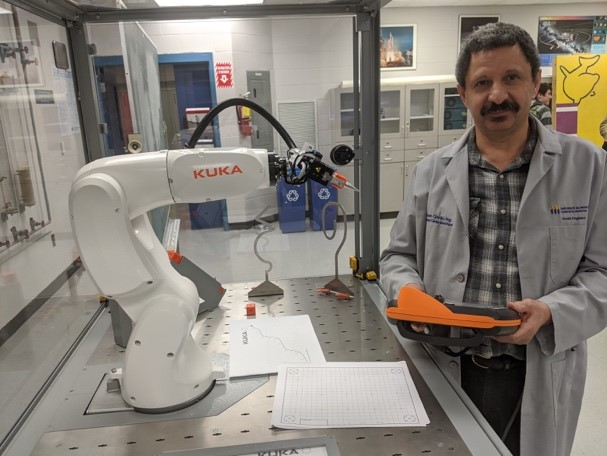 A full professor at the Electrical Engineering Department and registered Professional Engineer at the Association of Professional Engineers and Geoscientists of New Brunswick (APEGNB), Dr. Ghribi specializes in the following research fields: industrial electronics, static converter development, electrical machine control, energetic optimization, optimized and adaptive fuzzy logic control, applications with microcontrollers, and Internet of Things (IoT). His expertise has allowed him to head and co-head many multidisciplinary projects in the following fields:
Computer simulation and assistance in computer design
Electronic development for electrical energy conversion and for variable speed, alternating current (AC), and direct current (DC) drive
Teaching, experimentation and research platforms
Development of mobile robots connected to the Internet using various microcontroller technologies and sensors (cameras, ultrasound, GPS, thermal, etc.)
Dr. Ghribi has secured funding for numerous research projects from various organizations, such as the NSERC (Discovery), the Agence universitaire de la Francophonie (AUF; Coopération scientifique, Mobilité des chercheurs), the NBIF (Assistanship, Voucher), the NB-Québec Cooperation, the NRC (IRAP) and the FESR. In addition to holding the copyright for software registered at the Canadian Intellectual Property Office (CIPO), he has collaborated with professors from the Université de Moncton Electrical Engineering department on projects with local companies and has authored and coauthored numerous scientific publications and technical reports on behalf of companies.
Ryan LeBlanc, Research Engineer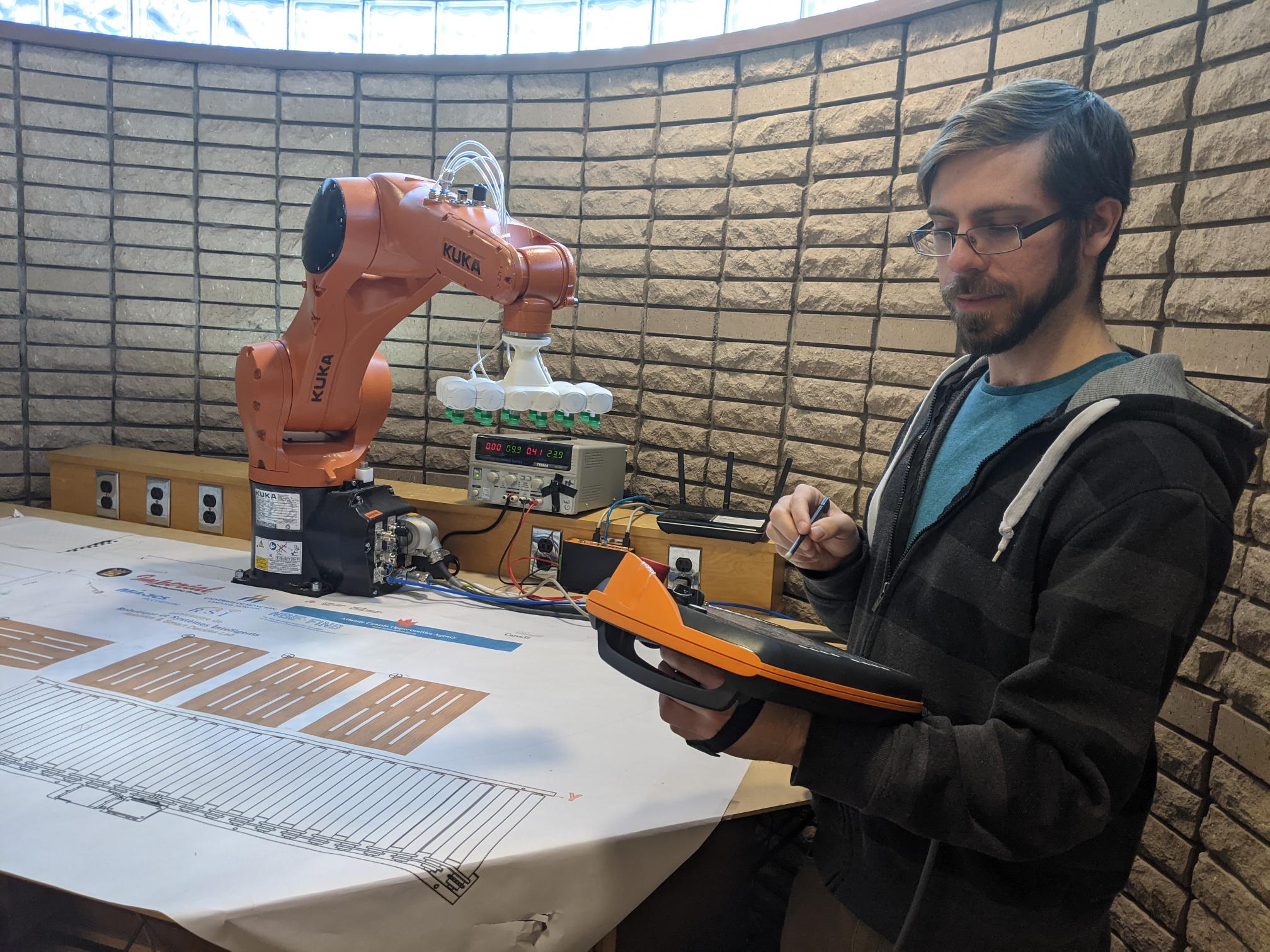 Ryan is a research engineer for the Robotics, Electronics, and Industry 4.0 Lab. He holds robotics certifications for FANUC and KUKA industrial robots. In addition to training, he works on engineering research, project management for the lab and acts as a liaison to industry. He also assists companies in applying for funding and financing for research projects.